"By Anxiety I Mean I'm Just On Edge"- Serena Williams Can't Take The Quarantine Anymore
Published 03/20/2020, 12:34 PM EDT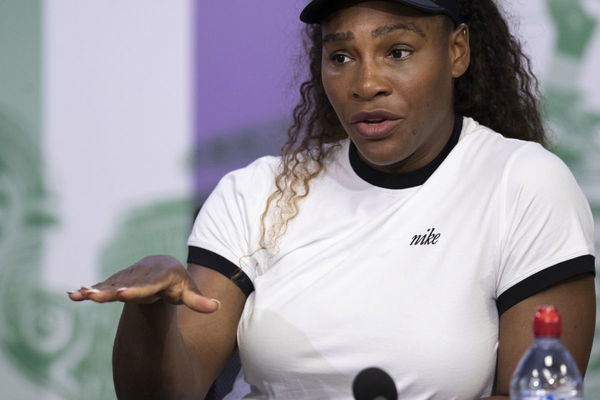 ---
---
American tennis star Serena Williams is not having an easy time with the Coronavirus quarantine. While some introverted people seem to have gotten perfectly into the isolation mode, Serena is certainly not one of them. In fact, Serena revealed that this period of isolation was actually giving her a lot of anxiety.
ADVERTISEMENT
Article continues below this ad
She had made it clear in an Instagram post that she'll be spending six weeks at home due to the Coronavirus crisis. However, in a TikTok post, she opened up on the difficulties of that kind of commitment. Starting initially with a sense of comfort at finding some free time, it quickly decelerated into tension.
The cancellation of tournaments has also had an adverse impact. Let's learn from Serena herself about the devastating effects of quarantine.
ADVERTISEMENT
Article continues below this ad
Know More – London Olympics 2012: The Golden Run Of Serena Williams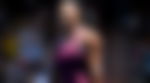 What did Serena Williams say? 
Serena said that the crisis started with her having confidence in her ability –
I wanted to take a minute and talk about my experience with corona. It started out with me feeling like, 'Oh it can't really affect me'.
However, as tournaments started getting called off, the gravity of the situation hit her like a bullet.
"And then suddenly Indian Wells was cancelled and I was like, 'Oh, OK, that's weird but I have a little time off and I'm going to enjoy that time off.
"And then one cancellation led to another and then led to another and led to all this anxiety that I'm feeling."
Serena described that her behaviour had become one of overreaction. To every little thing, she has an extreme reaction –
"Now I've been social distancing for actually a really long time, for probably two weeks now, and every little thing makes me crazy."
"And by anxiety I mean I'm just on edge. Any time anyone sneezes around me or coughs I get crazy. I don't hang out with anyone, and when I say anyone I mean, my daughter."
Know More – The Mindboggling Records Of Serena Williams And Venus Williams
However, this was not out of any anger. Actually, Serena is concerned about the health of her little daughter. With the onslaught of the virus, this is an obvious reaction –
"She coughed, I got angry and gave her a side-eye. I gave her that 'angry Serena' and then I got sad.
ADVERTISEMENT
Article continues below this ad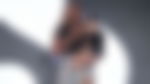 "I was like, 'Is she ok? Is there something wrong with my daughter? Is there anything I can do?' I just don't know what to do, so instead of being relaxed I'm really under a ton of stress."
Honestly, we can all relate to Serena right now at some level. Obviously a little time alone is good. However, what we are looking at is a complete isolation for months. Truth be told, there are people like Serena for whom working is the essence of living.
ADVERTISEMENT
Article continues below this ad
Let's hope that things get normal as quickly as possible.