C9 Keeoh Apologizes to Shroud for Using Sheeva Cheese During the Twitch Mortal Kombat 11 Tournament
Published 04/20/2021, 12:17 PM EDT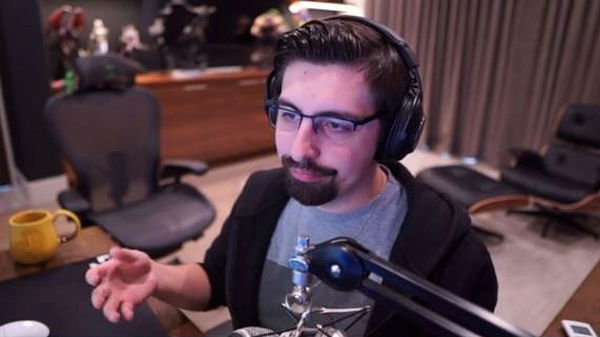 ---
---
Twitch recently started a month long tournament called The Annihilator Cup, with 20 of their top creators taking part in it. Players compete in five of the most popular games on Twitch, with the winner taking home $100,000 from the $300,000 prize pool. In the third game of the tournament, players like Michael "Shroud" Grzesiek and many others competed in Mortal Kombat 11. But the competition got a lot of flak after a participant used cheese moves.
ADVERTISEMENT
Article continues below this ad
ADVERTISEMENT
Article continues below this ad
C9 Keeoh destroys Shroud using Sheeva Cheese
Keeoh is a Fortnite player who plays for Shroud's former team, Cloud 9. During their match, Keeoh played as Sheeva, which is a very broken character in the game currently. Fans know Sheeva for her infamous Dragon Drop, in which she jumps up and off the screen. The character then tracks the enemy before it comes down and stomps on them. Most players who play Mortal Kombat 11 know how to dodge it, but casuals like these streamers who rarely play don't know the tricks for it.
Keeoh was able to easily destroy Shroud with the help of this move. Their match wasn't even close, with Michael trying to escape from the deadly move almost all the time. In the end, he wasn't the only who lost, as Keeoh breezed through everyone easily until he met LIRIK in the Top 8, where he picked Sheeva to mirror his strategy. In the end, he lost, with LIRIK reaching the Grand Finals of the tournament.
I'm not a Mortal Kombat expert and just picked someone that I thought would work. Didn't expect the reaction I got from a lot of chatters today.

I apologized in private as well as gifted some subs to a few of my opponents. Not trying to make any bad impressions.

— C9 Keeoh (@Keeoh) April 16, 2021
ADVERTISEMENT
Article continues below this ad
Keeoh apologizes for using Sheeva Cheese
Following the tournament, many fans were divided on the usage of this character. While a lot of them believed that Keeoh's taking advantage of a meta that most players don't know about, others believed that players shouldn't care about it in a tournament where a lot of money is at stake. During his stream, Keeoh said that if there wasn't any money involved, or he was playing friendlies then he would have tried something else. But since the tournament had massive cash prizes, he used Sheeva and her cheese moves.
ADVERTISEMENT
Article continues below this ad
But even then, he still apologized later on to all the players after fans caused a ruckus about it online. A lot of creators supported him in using these characters, as there were no guidelines to prevent this from happening. It's still a major source of debate for a lot of viewers, but no participant from the tournament has revealed their displeasure for it.
Trending Stories