Call Of Duty: Activision Reveals New Operator For Warzone and MW
Published 04/22/2020, 12:32 PM EDT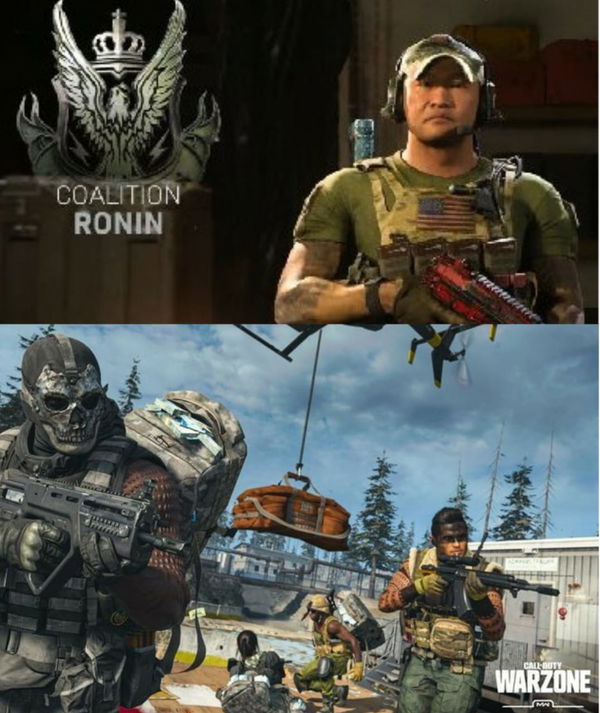 ---
---
Call Of Duty Warzone replaced a lot of battle royale games in just a month of its release. The realistic feel of the game, combined with the hyperactive combat environment, makes the game stand out. Activision announced a few days ago that Alex from Modern Warfare will be available in Warzone now. 
ADVERTISEMENT
Article continues below this ad
Soon after, we are greeted with the good news that Daniel "Ronin" Shinoda will be available as a purchasable in Call Of Duty Warzone as well as Modern Warfare. His in-game description goes like "Ex-Special Forces recruited by Warcom, known as the "one-man army. A Saboteur and master of multiple fighting systems, proficient in unconventional warfare, foreign internal defense, and special reconnaissance."
Ronin Operator Bundle In Call Of Duty
ADVERTISEMENT
Article continues below this ad
The Ronin Bundle will have several cosmetic items and weapons. While the world heals from this lockdown situation, resorting to video games is one of the best options. The addition of a new playable operator is a piece of great news right now. Ronin fights for Coalition, his bundle can be unlocked for 2.4k COD points. The other things which will come along with it are – definitely skins and two conventional weapons. The "Soulful Wanderer" as well as the "Peace and Tranquility" pistol.
ADVERTISEMENT
Article continues below this ad
Besides Ronin's bundle, Activision has attached two-weapon packages named Fool's Gold II and Toxic Ooze. Both of these will be available in both Warzone and Modern Warfare. These updates will also be available in Call Of Duty mobile. 
Read More about Call Of Duty Dealing With Hackers
COD Stepping Up Their Game With Updates
ADVERTISEMENT
Article continues below this ad
It might have seemed that Valorant is going to take away the gaming world with a clean sweep. Call Of Duty stood its ground and maintained its dominance over the gaming community. Its popularity has not fallen or faltered in any way. These new operators being added by Activision allow players to adapt to a different style of gameplay. It adds an edge to their game, which their opponent cannot expect. 
Ronin bundle will include the first character operator introduced in Warzone since its release. Thanks to Activision, we can now use it both in Modern Warfare and Warzone. For those of us tired of hackers plaguing Warzone, Activision promises to deliver on their hacker-free promise sooner than later.
Trending Stories