Call of Duty Black Ops Cold War Finally Receives New Multiplayer Mode Amidst a Host of Other Additions in Season 5
Published 08/07/2021, 7:20 AM EDT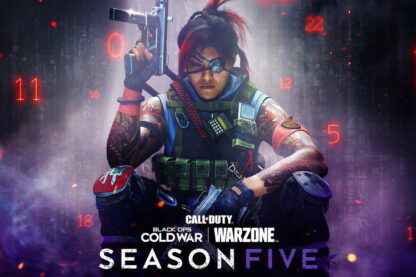 ---
---
Fans have a lot of problems with the cheating situation in Call of Duty: Warzone. Even though Black Ops Cold War has some of its problems, fans mostly have a bone to pick with developer for the multiplayer title's content. This year, fans haven't really received anything new apart from a Zombies mode in Outbreak, and some DLC maps for the main storyline.
ADVERTISEMENT
Article continues below this ad
However, it seems like the developers have picked up some slack, and new content will arrive soon. With Season 5 set to arrive in a week, players will finally have something new to play in multiplayer. Other than that, zombies will also have some changes as well for fans to enjoy.
ADVERTISEMENT
Article continues below this ad
Call of Duty Black Ops Cold War finally has a new multiplayer mode in Double Agent
The developers recently revealed all the new content set to arrive in Black Ops Cold War and Warzone during Season 5 in a blog post. One of the biggest additions in the update is the new multiplayer mode in Double Agent. Players in a lobby will receive one of three roles, which includes Double Agent, Investigator or Operatives.
Double Agents in the ten player lobby will have to kill everyone else or blow explosive charges around the map. The investigator will have to identify and target the Double Agents in the game. Along with that, the Operatives have to identify and then kil the Double Agents before they complete their mission. The Double Agent mode has excited a lot of fans who have waited for a new multiplayer mode for a long time. Plus, the addition of an investigative element has piqued the interest of the community, and players will definitely try this out.
Five new multiplayer maps and the return of Demolition
Multiplayer will also see the introduction of new maps in Call of Duty Black Ops Cold War. Season 5 will add five new maps with three of them arriving at launch. Locations like Echelon, Slums and Showroom will release in a week, while Zoo and Drive-In will join the playlist later. Along with that, the game will also see the return of Demolition during Season 5 as well. Finally, the developers at Treyarch have also added a new scorestreak in the Flamethrower for players to scorch their enemies.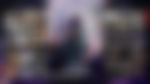 Zombies to receive new region, vehicle, equipment and many more
ADVERTISEMENT
Article continues below this ad
The Zombies mode in Black Ops Cold War has also received a serious update, especially with Outbreak. In Season 5, players can use a new perk in the Death Perception, which will allow them to "see" obscured enemies by giving them a bright outline. Additionally, Season 5 will also the Tesla Storm Field Upgrade, which will activate a lightning storm between the allies to stun and damage enemies. Finally, players will also receive a new support weapon in the Flamethrower as well.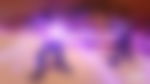 Outbreak also has some cool additions as well, including a new region called Collateral. Along with that, players will also have access to a new objective called Transport. Additionally, they can also now drive a tank to plow through their enemies. Finally, the mode will have new intel to know about the storyline following the events of the Mauer Der Toten DLC.
ADVERTISEMENT
Article continues below this ad
After a long time, Black Ops Cold War has received a massive load of content for multiplayer and Zombies. It remains to be seen how the community will react to these new changes when it arrives on August 12. However, it's pretty safe to say that they love the developers at Treyarch for adding so much content for them to play with.
WATCH THIS STORY- Call of Duty: Warzone vs Fortnite: Which Is the Better Battle Royale Game?
Trending Stories