Call of Duty Black Ops Cold War: Is Nikita Dragovich Returning to the Franchise?
Published 03/15/2021, 1:18 PM EDT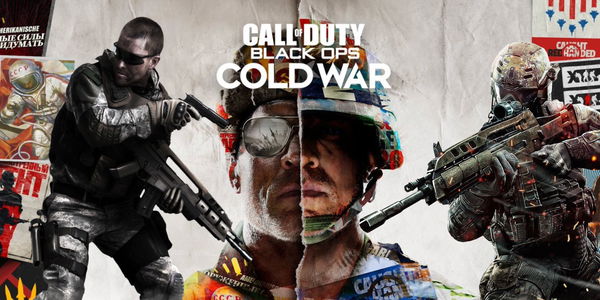 ---
---
One of Call of Duty's biggest series is the Black Ops franchise, which started in 2010 and further spawned 4 more games with the most recent being Cold War. In Black Ops Cold War, the game has introduced a lot of old characters who were part of the franchise, such as Lev Kravchenko and Samantha Maxis. Now, there are rumors about Eric Richtofen returning with Zombies. But the game might also bring back Black Ops' villain, Nikita Dragovich, who was presumed dead.
ADVERTISEMENT
Article continues below this ad
READ MORE- These Cyberpunk 2077 Mods Let You Configure Hidden Settings and Optimize RAM Pool
ADVERTISEMENT
Article continues below this ad
Who is Nikita Dragovich in Black Ops?
Nikita Dragovich was one of three villains in the first game, along with Lev Kravchenko and Friedrich Steiner. He was responsible for the brainwashing of the game's protagonist, Alex Mason. Along with that, he was also essential in the propagation of the Nova 6 gas with the help of Steiner.
While the game killed off all the characters, one of them has returned. As most fans know in the Call of Duty franchise, characters that are not seen dying have a significant chance of returning in a future title.
While Alex Mason shot Steiner in the face, players also presumed Kravchenko to be dead after Frank Woods threw him off a window and into an explosion. Although Steiner has not been seen since then, Kravchenko returned in the second game and is also present in the current Zombies storyline.
In the fight between Alex Mason and Dragovich, Mason strangled him in a submerging ship who later died by drowning. But that might not be the case.

Cold War teasing Nikita Dragovich's return
ADVERTISEMENT
Article continues below this ad
The Cold War storyline has a lot of hidden Easter eggs about Dragovich. In the KGB mission from the campaign, players can hear General Charkov namedropping Nikita in a phone conversation with someone. Although Nikita is a very popular name in Russia, more developments confirm the existence of Dragovich in the game.
When the Golova map released for the Outbreak event, the patch notes confirmed that Nikita Dragovich had created and designed the village for testing.
The police station in Golova also has a wanted poster for a person who looks eerily similar to Dragovich. This means that the police are looking for him because Russia paints him as a war criminal. But the conversation with Charkov might also mean that he's still secretly working for the KGB. It's still unknown how he will make a return, but his return on Zombies will be a huge turning point in the game.
ADVERTISEMENT
Article continues below this ad
Trending Stories