Call of Duty Black Ops Cold War Latest Patch Further Improves Zombies Mode
Published 02/27/2021, 10:36 AM EST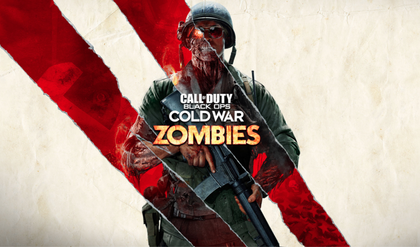 ---
---
It won't be an exaggeration to say that the return of Zombies mode has played a huge role in the success of Call of Duty Black Ops Cold War. However, the game's debut season could not satisfy the demands of the entire community. Even though Treyarch introduced many new weapons and maps for public matches, the Zombies mode only revolved around Die Maschine.
ADVERTISEMENT
Article continues below this ad
The highly anticipated Season 2 of Call of Duty Black Ops Cold War is finally here. From the looks of it, the developers have fulfilled their promise to improve the Zombies mode with new content and meta changes. Furthermore, they have also addressed platform specific issues like players crashing out of the Outbreak game mode on Xbox consoles in the latest update.
Treyarch patched the Ray Gun in Black Ops Cold War Zombies
ADVERTISEMENT
Article continues below this ad
Bugs and glitches are inevitable, even for AAA titles like Call of Duty Black Ops Cold War. To worsen the situation, certain players leave no opportunity to exploit bugs as soon as they get discovered.
Ever since the arrival of Season Two, players were facing difficulties while using the Ray Gun. Apparently, any self-inflicting damage through the weapon completely broke the armor of the carrier.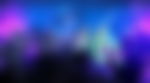 Accidental shots leading to self-damage are very common in splash weapons like the Ray Gun. Luckily, Treyarch has now limited the amount of splash damage of the Ray Gun and other weapons in the game with the first post-Season Two update.
COD Zombies HQ thanked Treyarch for patching the Ray Gun in a recent video.
The Maxis Lost Easter Egg arrives on the map with Season Two
A few weeks ago, the community discovered an Easter Egg in the loading screen for Die Maschine. Interestingly, the ID number on Samantha Maxis' badge was a reference to popular mystery TV series Lost.
Following the latest update, players can now access the Maxis BND as a regular intel piece behind a sandbag barrier in Golova in the Outbreak mode.
Reddit user u/brintaxx shared the Easter egg with others on r/CODZombies recently.
The newly introduced Outbreak game mode has a huge open-world environment that comprises Zombies. As a result, Treyarch also introduced Zombies-crushing vehicles to facilitate transportation in the map. Many Reddit users have reported that these vehicles levitate and disappear randomly.
ADVERTISEMENT
Article continues below this ad
All in all, the Season Two for Call of Duty Black Ops Cold War has lived up to the expectations of both multiplayer and Zombies fans. From new game modes and weapons, the players finally have a ton of new content to explore.
ADVERTISEMENT
Article continues below this ad