Call of Duty Black Ops Cold War Multiplayer Challenges Forces Players to Play Warzone
Published 12/23/2020, 11:58 AM EST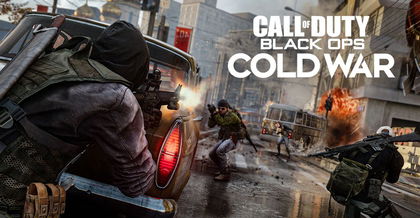 ---
---
The multiplayer challenges in Black Ops Cold War are irritating for some players because it keeps sending them back to Warzone. Call of Duty fans are raging against this norm by Treyarch, and the demands seem very logical.
ADVERTISEMENT
Article continues below this ad
There is a certain niche of Call of Duty players who simply enjoy the multiplayer. Ever since the skill-based matchmaking (SBMM) debate, multiplayer fans have accepted their fate and moved on with it. However, Treyarch is making things difficult for them lately.
Some multiplayer challenges in Black Ops Cold War require players to complete challenges in Warzone. This is unacceptable to some. People grinding the multiplayer for camos and ranks might not have any interest in Verdansk.
ADVERTISEMENT
Article continues below this ad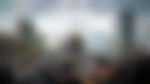 Warzone and Multiplayer clash unacceptable for Call of Duty BOCW players
The recent integration of Black Ops Cold War with Warzone might have something to do with the challenges. BOCW might be pushing players into Warzone to promote all the new content that was added to the game. For example, the return of Alcatraz as Rebirth Island is one of the highlights of the first Season of BOCW.
Nonetheless, players find this strategy unacceptable. Multiplayer purists and grinders dislike it when they have to drop into Battle Royale to get their XP.
For fuck sake @Treyarch stop putting Warzone bullshit in your multiplayer challenges. I didn't buy Warzone from you to play, I paid for Cold War. Stick to making Cold War multiplayer challenges. Quit the Warzone bullshit. @InfinityWard already fucked that up.

— #️⃣ ragectl follow (@ragectl) December 19, 2020
Other players have pointed out that Zombies in BOCW has its own separate challenges. They feel the same should be the case with multiplayer. Additionally, Treyarch is not the one developing Warzone. It is still a part of the Modern Warfare series, and Black Ops fans do not appreciate this merger in the truest sense.
For them, BOCW is all about the multiplayer and campaign experience. It seems like Treyarch had a hint that this sentiment would divide Warzone and added Rebirth Island in the very first season.
As mentioned above, the devs developed Rebirth Island from the old Blackout map: Alcatraz. Alcatraz was part of the Black Ops 4 Battle Royale mode. Blackout was not Treyarch's biggest success, but Alcatraz became a classic.
ADVERTISEMENT
Article continues below this ad
Reddit user u/h0sti1e17 complained about having to play Warzone and especially having to use vehicles to complete challenges.
ADVERTISEMENT
Article continues below this ad
Players also cannot view these challenges at once, and that is a major problem. Maybe in the future, BOCW will allow players to view all the challenges at once before they start grinding for it. This will ensure that a player starts a challenge with full knowledge of what lies ahead.