Call of Duty Black Ops Cold War Thanks Players With a Nuketown Bundle Giveaway
Published 11/20/2020, 12:54 PM EST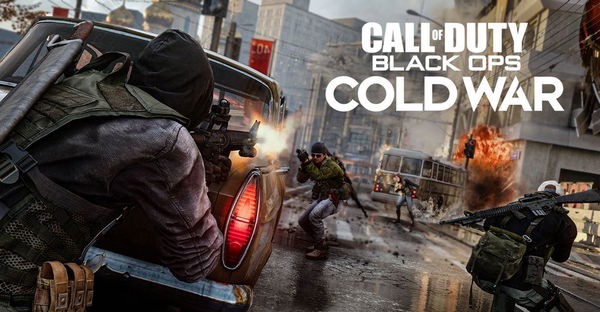 ---
---
It has been quite a while since Call of Duty Black Ops Cold War released, and it has been an absolute banger, as of now. True, players have complained about various elements of the multiplayer, but apart from that, the latest Call of Duty title has lived up to the expectations of the community.
ADVERTISEMENT
Article continues below this ad
Further reading: Call of Duty Pros Continue the Debate Over SBMM in Black Ops Cold War
And now, Black Ops Cold War is set to reward its players with an upcoming weapon bundle for free. In a recent blog post, Activision announced that players now stand a chance to get the upcoming Nuketown Weapon Bundle for free. Here is what the blog post says,
ADVERTISEMENT
Article continues below this ad
"As a special thank you to everyone who played Black Ops Cold War since its release, every player who logged in from when the game launched on November 13 to 10 a.m. PT on November 20 will automatically receive the Nuketown Weapon Bundle. You'll find all its items waiting for you in-game by November 20at 12 p.m. PT, well ahead of Nuketown '84's debut on November 24."
In addition to this, every new purchase of the game from now until 2 AM (P.T.) on the 4th of December will include the Nuketown Weapons Bundle as well.
Call of Duty Black Ops Cold War will reward select players with the Nuketown Weapon Bundle
ADVERTISEMENT
Article continues below this ad
The Nuketown Bundle will contain 10 exciting items including weapon charms, a sticker, an emblem, a calling card, and an epic shotgun.
Six weapon charms: Add these mannequin charms to your weapon and prove yourself as a hardened Nuketown Veteran – "Chad", "Thad", "Vlad", "Karen," "Sharon," and "Bobbi McDaren".
"Last Stop" Epic Shotgun Blueprint: This configuration in this blueprint will include a 21.6" Paratrooper Barrel, a 6 RND Tube Magazine, a Milstop Reflex Optic, and a Commando Assembly Stock.
"Test Subjects" Sticker
"Nuketown Legend" Emblem and "Omnibus" Calling Card
What's more, the blog post confirms that when Warzone transitions on the 10th of December, all these items will be available across all your loadouts and profile.
ADVERTISEMENT
Article continues below this ad
Well, what are you waiting for? Log into the game right now, and the Nuketown Bundle is yours when it drops on the 20th. And if you do not have the game yet, this seems like a good time to buy it!