Black Ops Cold War: Tips to Ace the Zombies Free Access Week
Published 01/16/2021, 10:40 AM EST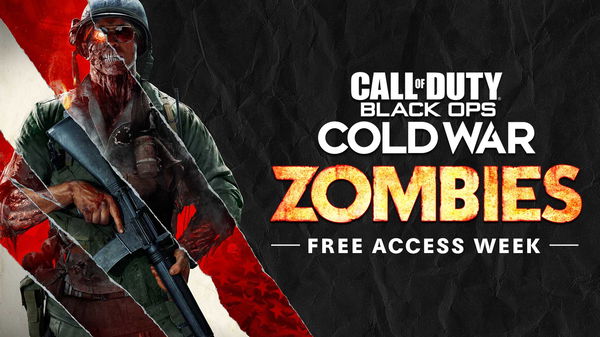 ---
---
Freebies always attract gamers, and there is nothing better than an AAA+ title available for free. This is exactly the audience Activision is trying to lure by offering Black Ops Cold War for free. In December 2020, the studio offered fans a couple of popular multiplayer playlists for free. Since the offer turned out to be a huge success, Activision is now offering Zombies free for a week.
ADVERTISEMENT
Article continues below this ad
The Zombies Free Access Week started on January 14 and will go on till January 21. During the free access, players can have a taste of the Die Maschine map for a week. Moreover, they can give the Cranked Mode a try as well with PlayStation users also getting the Onslaught Mode for free.
ADVERTISEMENT
Article continues below this ad
As the legendary Zombies mode goes free for the first time in Call of Duty history with Black Ops Cold War, there a few tips players can keep in mind to have a blast.
From trial by fire to melee fun, everything you need to keep in mind for Black Ops Cold War Zombies Free Access Week
Going into the Free Access Week, players should keep an open mind. Expanding one's horizons if they are playing Zombies for the first time would be the best strategy. Players can use and level up as many weapons as possible with the double weapon XP going on.
Trial by Fire
To survive longer in Zombies games, players need to pack-a-punch their weapons to make them stronger and deal higher damage. However, given the limited time period and the cost of packing a punch, players might find this difficult to do. Therefore, players can instead opt to complete trials.
Trials are more like quests that help upgrade weapons. From the common level to the legendary level, players can upgrade their weapons for only 500 points per trial. Players can activate these trials using the computer in the control room on the map.
Strategies for Cranked
The Cranked Mode offers a highly fast-paced game. Players need to eliminate zombies as the timer runs out or else they'll suffer a gory end. The timer per zombie keeps on decreasing as players progress farther. This gives them lesser time to work on a strategy and upgrade their weapons.
The best way to go about in the Cranked Mode will be to make strategies, set up weapons, and upgrade items in the early waves.
ADVERTISEMENT
Article continues below this ad
Keep a Melee Weapon Handy
Contrary to common belief, melee weapons are actually extremely useful in Zombies. Melee weapons are a much better alternative to any gun in close-quarter combat. They also provide higher mobility and can help kill hordes much faster. Melee weapons also don't run out of ammo, disappointing players in crucial moments. Therefore, upgrading melee weapons will always prove to be a smart choice.
ADVERTISEMENT
Article continues below this ad
These tips will enhance gameplay in the Zombies Free Access Week of Black Ops Cold War. Players can make the most out of this week using these tips. If one plans to buy the game, they can also use these tips to get a head start before they finally make the purchase. To make the decision easier, there are various DLC updates coming up for Zombies with the first one arriving with the Season Two of Black Ops Cold War.