Call of Duty Black Ops Cold War to Have a Season Two Reloaded Update Instead?
Published 03/28/2021, 10:55 AM EDT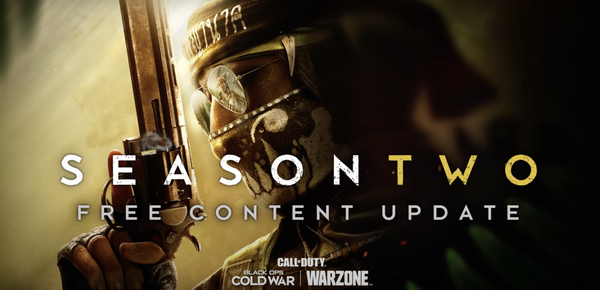 ---
---
Treyarch is gearing up for a mid-season update for the second season of Call of Duty: Black Ops Cold War. Surprisingly, the developers have released a pre-download option for PlayStation users. According to this, the option to install the update will arrive on March 30. This breaks the usual cycle of updates dropping on a Thursday, which makes it all the more exciting.
ADVERTISEMENT
Article continues below this ad
The early patch notes for the update have been out for a while now. However, some latest information points towards this being more than just a mid-season update for the game.
According to recent reports, the developers will release a new content roadmap. This might differ from the original roadmap that Treyarch had released alongside the announcement for Season Two. Therefore, there is a slight possibility that Activision might be planning a 'reloaded' update for the current season, similar to what it had done with the previous one.
ADVERTISEMENT
Article continues below this ad
New weapons and modes found for Black Ops Cold War
Treyarch announced a multi-team hardpoint mode coming to the game with the mid-season update. The studio has also given the first look for the Golova map, which will house this mode. However, the Golova map might also feature the Fireteam mode in the future. Likewise, the other Fireteam maps might also have the multi-team hardpoint mode with 10 teams of 4.
Another exciting leak surrounds the ballistic knife and the baseball bat coming to Black Ops Cold War. The two melee weapons have finally appeared in the game files. Not only do the files have these cosmetics but also missions to unlock the weapons. Therefore, it only makes sense that the melee weapons will arrive alongside this update.
More information about Call of Duty 2021
According to reports, the working title for Sledgehammer Games' production of the 2021 Call of Duty title is 'WWII: Vanguard'. Not only is this the working title, but it might also be the final title for the 2021 edition of the franchise. However, an interesting update about the game comes regarding its engine.
ADVERTISEMENT
Article continues below this ad
Call of Duty 2021 or WWII: Vanguard is most probably going to run on the Modern Warfare engine. This means that while the visuals, characters, and cosmetics will be different, the game will run similar to MW. All of this is the most we know about the first title in development since the release of Black Ops Cold War.
The upcoming few weeks are going to be filled with leaks for both, CoD 2021 as well as upcoming seasons of Black Ops Cold War. Keep an eye out for leaks from data miners and official announcements from Treyarch.
ADVERTISEMENT
Article continues below this ad
ALSO READ: Call of Duty Warzone: All You Need To Know About the One Year Update