Call of Duty Black Ops Cold War Zombies: Best Glitches in Season 3
Published 05/01/2021, 5:52 AM EDT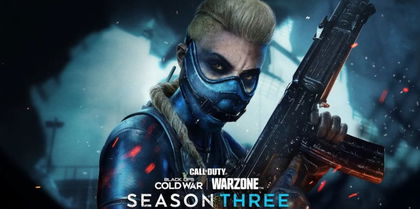 ---
---
Season 3 of Call of Duty Black Ops Cold War and Warzone recently arrived with a ton of new content for the players. Season 2 did an amazing job of satisfying the entire community, and the developers have followed a similar approach with the latest season.
ADVERTISEMENT
Article continues below this ad
Despite all the regular patches, certain glitches still seem to be working in Zombies. They can certainly help the players that are currently struggling to defeat the Zombies, and veterans can also have a blast by trying them out.
Spawn Skip glitch in Black Ops Cold War Zombies
ADVERTISEMENT
Article continues below this ad
The Spawn Skip glitch is a great way to reach higher rounds with ease, and you need Aether Shroud Tier V Field Upgrade to pull it off. Head off to the crate near the teleporter and jump while activating Aether Shroud.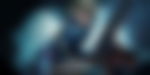 This will directly push you to the platform that contains the teleporter, where you can sit on the corner and the Zombies will start to attack. To make the best out of this glitch, change your Field Upgrade from Aether Shroud to Ring of Fire as soon as you reach the teleporter.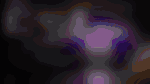 How to get the Tombstone 'godmode'
In a team of two, you can attempt to equip the Tombstone 'godmode' with this glitch. After reaching the Tombstone shadow, go to any jump pad in the area. Just before bleeding out, tell your teammate to buy the jump pad. The delay of time here should be perfect.
If you do not trust your teammate, simply change your Interact/Reload Behavior settings to Tap to Interact and try it yourself. The best way to test if you've activated this glitch is the teleporter. Interestingly, you won't be able to use it. In addition to that, Zombies won't deal any damage.
To make the teleporter work, you have to use another glitch that gets activated by staring at the Easter bunny in the courtyard.
Prominent Zombies player GRIZZ Viollent, shared the process to activate the Tombstone 'godmode' in a recent video:
Infinite Toxic Growth glitch
The Infinite Toxic Growth glitch is a two-player glitch that requires the Toxic Growth Field Upgrade. Pay attention to the second kill feed that arrives and activate the Field Upgrade as soon as you see it.
ADVERTISEMENT
Article continues below this ad
The deadly thorns that spawn in front of you will become invincible, and will not disappear for the rest of the game.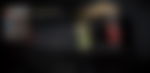 Alongside these aforementioned glitches, there are many locations in Black Ops Cold War Zombies where you can jump forward and mantle up. These include the steel cage in Die Maschine, and the wood pole, barracks, and trench in Firebase Z.
ADVERTISEMENT
Article continues below this ad