Call of Duty Black Ops Cold War Zombies DLC Map 2 Release Date and More
Published 02/13/2021, 11:19 AM EST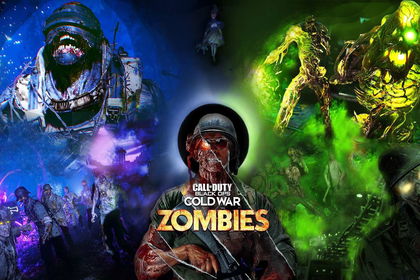 ---
---
There are lots of leaks and rumors going around about a new DLC map in Black Ops Cold War Zombies. However, Call of Duty BOCW has not teased any specific information on the issue. Players got the slightest hint about a new map from the Firebase Z Easter egg.
ADVERTISEMENT
Article continues below this ad
Firebase Z is the first DLC map in BOCW Zombies. Treyarch added the map as a part of the Season One Reloaded content drop. In the end, after the final exfil, there is a cutscene that introduces Samantha Maxis. Maxis was in the Dark Aether and she comes out of it to Vietnam. In the end there is a tease of the Ural Mountains, which many believe is the next DLC map in BOCW Zombies.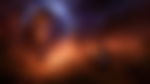 ADVERTISEMENT
Article continues below this ad
Season 2 of Call of Duty Black Ops Cold War is going to go live on February 24. That is when the Battle Pass for Season 1 will end. However, the new Zombies map will not release anytime soon. There is an event going on in BOCW that started off on February 4. This was the release date for the Firebase Z map. This particular event ends on April 2, and that seems like the optimum time when Treyarch might choose to release the new DLC map.
However, for some reason, this event appears only on PlayStation 4 and not on the PS5. It might just be a bug that we expect will be fixed soon. If April 2 is the going to be the release date of the new DLC map, then it is going to be a part of the Season 2 Reloaded content drop.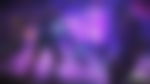 Will Call of Duty BOCW release new map with Outbreak mode?
Season 1 of Black Ops Cold War is going to have a time span of 70 days. Considering every season will follow the same pattern, players will not get to play Season 3 before the first week of May. Therefore, April 2nd seems like the perfect timing for a new map in Zombies.
Along with the new DLC map, there are leaks of an Outbreak mode. While nobody knows what this mode is, there is reason to believe Treyarch is going to incorporate Battle Royale with Zombies. A leaker posted a tweet confirming that devs are checking Warzone on the BOCW engine.
Just wanna say one thing:

Just because they MIGHT be testing it in the BOCW engine, doesn't mean it's actually going to happen.

There is no concrete evidence been reported by me, or anyone else, that confirms that it's absolutely happening 🙂

— ZestyCODLeaks (@ZestyCODLeaks) February 12, 2021
ADVERTISEMENT
Article continues below this ad
While Raven will not change the engine for Warzone altogether, there is a chance this testing is for the Outbreak mode which is rumored to have BR and PVP elements.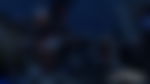 ADVERTISEMENT
Article continues below this ad
One thing stands confirmed, and that is a lot of new content is coming to the game. We will need to wait and see if this will change the perception players have about Black Ops Cold War.