Call of Duty Black Ops Cold War Zombies Mode Hailed as a Game-changer by Fans
Published 02/25/2021, 7:53 AM EST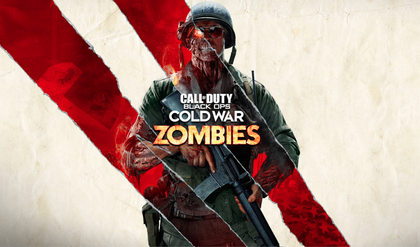 ---
---
One of the biggest titles to release in the pandemic struck 2020 was Call of Duty's latest edition. Treyarch and Activision launched Black Ops Cold War in November, along with the PS5 and the Xbox. The game had an immersive campaign mode, a variety of multiplayer playlists, and, best of all, an amazing Zombies mode.
ADVERTISEMENT
Article continues below this ad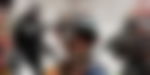 Building up to its launch Black Ops Cold War received a lot of negative reviews all around. Fans complained about the skill-based matchmaking in the casual multiplayer of the game. According to players, playing Cold War was extremely frustrating. However, the moment Treyarch released the Zombies beta, fans went crazy.
ADVERTISEMENT
Article continues below this ad
Black Ops Cold War Zombies: A recap
The Zombies mode in the game not only has an immersive storyline full of Easter eggs but also has amazing bosses. The selection of weapons is also pretty cool with the addition of Wonder Weapons. However, in the past week, Treyarch has taken an interesting path with Cold War Zombies.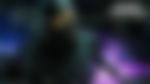 Following the release of the Firebase Z DLC, the first out of 4 upcoming DLCs, the developers have added another mode to Zombies. The Outbreak mode comes as a game-changer in a never-seen-before experience, unlike any other Zombies experience. Treyarch's focus on the Zombies mode seems like a well-planned strategy as it has single-handedly managed to make Cold War one of the most popular games.
Fans feel Zombies has single-handedly saved Cold War
NoahJ456, one of the biggest names in the Call of Duty Zombies community, appreciated Treyarch for everything they have done with Cold War Zombies. He called it the best-ever Zombies experience and feels that the love for his favorite game mode has never been higher.
Can I just say…

Treyarch has been killing it with Zombies lately.

Finally feels like Z's is getting the love it's always deserved and I love it.

— NoahJ456 (@NoahJ456) February 22, 2021
Many other content creators backed Noah's views as well.
I REALLY hope Outbreak becomes so popular and successful as a mode that it becomes a PERMANENT open world experience that gets constant updates and dedicated support like Warzone.

Could you imagine how incredible that would be for Zombies as a whole?!

— Jon (@MrDalekJD) February 18, 2021
🌲 Die Maschine laid a rock solid foundation.

🚁 Firebase Z took things to a new level.

🗺 Outbreak was totally unprecedented.

🧪 DLC2 takes us back to Germany where so much of the story began…

💡Imagine how crazy things will get in DLC 3 and 4. @Treyarch are killing it!

— Milo (@MrRoflWaffles) February 22, 2021
KFC also appreciated Treyarch's efforts with a hilarious meme.
Most of all, and where it actually counts, it is the fans who are extremely happy with how Black Ops Cold War Zombies has turned out.
I'd have sex with the game disc if that happens 😩😩😩

— F B I 😎 (@B00py1) February 22, 2021
ADVERTISEMENT
Article continues below this ad
Not really. I mean it's the best zombies since BO3 for sure. Multiplayer has a whole different team working on it. Unfortunately Cold War's MP just isn't good as a whole. Zombies holds this game up.

— AJC711 (@CookieDaBest711) February 22, 2021
All in all, Cold War Zombies has proven to be a huge success for Activision. Moreover, with three more DLC updates to go, there are a lot of things that Treyarch can do with this game.
ADVERTISEMENT
Article continues below this ad
ALSO READ: Activision Announces Free Access Week for Call of Duty Black Ops Cold War Season 2 Along With Outbreak