Call of Duty: Black Ops Cold War Zombies Set to Move to Berlin
Published 02/28/2021, 8:58 AM EST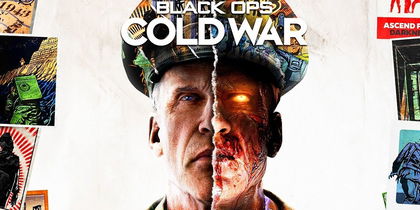 ---
---
The Season 2 update has continued the storyline of Call of Duty: Black Ops Cold War Zombie. Following the events of Firebase Z from the Season 1 Reloaded update, the story moved to the Ural mountains of Russia. The Outbreak continued the origins of Dark Aether, but leaks and theories suggest that the next development in the story will take players to Berlin.
ADVERTISEMENT
Article continues below this ad
ADVERTISEMENT
Article continues below this ad
Black Ops Cold War to introduce Nazi Germany
In a new video from TheGamingRevolution, the popular Call of Duty YouTuber theorizes Berlin will feature in Zombies. The city had been teased in the storyline ever since the city's map was found on Grigori Weaver's computer.
The update also introduced new intel that showed Dr. Valentina from the evil Omega Group on the streets of West Berlin after the events of Firebase Z. A transcript from Heinrich Meyer to Weaver also proved that Valentina will meet an unknown contact in Berlin, adding fuel to the fire that is the Berlin-theory.
The unknown contact might be Edward Richtofen, with Valentina being the mole in the Omega Group. Introducing Richtofen can bring Nazi Germany into the Dark Aether storyline. Along with that, the diaries of Samantha Maxis also showed the reference of a damaged young Richtofen, which further proves the point. Other theories also suggest that the Richtofen could be the unknown character stalking Samantha Maxis.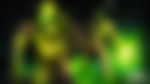 Zombies set to tie in with Warzone and Call of Duty 2021
ADVERTISEMENT
Article continues below this ad
The theories become even more interesting with the introduction of the Warzone storyline. In Season 2, the mysterious Vodanoy ship that had left in 1984 will arrive at Verdansk in 2021 with Nova 6 onboard. But a new cutscene proves Stitch didn't care about the Nova 6, so it might be likely that he actually cares about the zombies.
Another theory suggests that the ship might have Dark Aetherium crystals onboard. The Nazi zombie crewmates also looked similar to the zombies of Kino Der Toten. The Kino Der Toten story comes from Zombies, which makes it another indication of the stories intertwining. The convergence of the storylines and the time difference between the different plots suggests an element of time travel too.
With the sudden arrival of Nazi Germany and the rumors of the next Call of Duty game in 2021 to be set around 2021, it seems like all the storylines will merge into one shared universe. Although a lot of it remains a theory, it sounds like a significant possibility for the game to merge all the storylines before CoD 2021.
ADVERTISEMENT
Article continues below this ad