Call of Duty Community Divided Over Warzone Season 3 Verdansk '84 Map
Published 04/23/2021, 4:39 AM EDT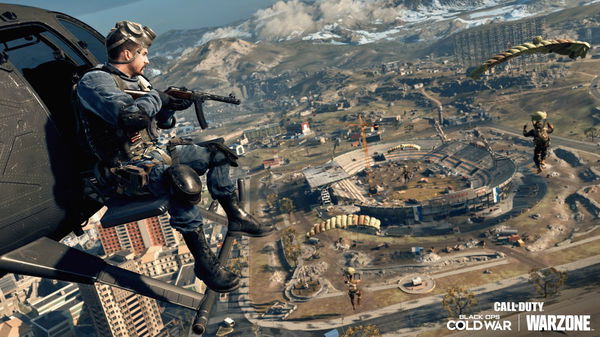 ---
---
The highly anticipated Season 3 of Call of Duty Warzone is finally here. As expected, the developers have introduced a ton of new content, which also includes a new Verdansk '84 map. Apparently, the Zombie outbreak led to the original map getting destroyed, and operators will now spawn on a 1980 variant of the same.
ADVERTISEMENT
Article continues below this ad
The new Warzone map certainly has many features that separate it from the 2020-21 Verdansk. It has new POIs like the Old Mine, Gora Summit, Airplane Factory, and Grid Array. Furthermore, Downtown is now less dense with buildings and more colorful.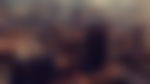 Having said that, many players seem disappointed with the Season 3 update because they were expecting a brand-new map. Even though the latest map has several interesting areas and weapons to offer, it still has the feel of Verdasnk.
ADVERTISEMENT
Article continues below this ad
Is Call of Duty Warzone avoiding a path similar to PUBG?
The Battle Royale genre of gaming has evolved significantly in the past few years. From classic gunfights and combat in PUBG, to futuristic character abilities in Apex Legends, there's a wide range of combat options that the patrons of this genre can choose from.
Call of Duty Warzone also arrived with a unique meta that includes bounties, and a map that offers transpiration facilities like subways. Accordingly, the game touched a peak of 100 million users within just 13 months of release.
Considering Warzone's astounding launch success, the community wanted the developers to invest more in the game's development. On the flip side, others feel that the new Verdansk '84 map is more than enough.
Unlike Warzone, PUBG offers five maps to the players. All these maps are entirely different and even have separate play-style modes. These additions looked very exciting at first, but have now resulted in a noticeable increase in queue times. Many players quit the game because of this, and these veterans now do not want Warzone to suffer a similar fate.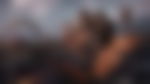 A post on r/CODWarzone gathered such contrasting opinions on the new Verdansk' 84 map:
Ever since the Season 3 update, a plethora of players have been unable to access the game. Even if they succeed in doing so, the map seems to be full of bugs and glitches.
ADVERTISEMENT
Article continues below this ad
Just ridiculous! so much hype for nothing! the houses are a bit different color, small changes everywhere, but in the end it stays the same map! there is only one reaction to this scam by activision, warzone will be deleted! there are many other good games out there!

— Armin Lichtsteiner (@ArminLichtstei1) April 22, 2021
It is worth noting that Season 3 has also brought huge changes in Warzone's weapons. The most dominant weapons in the previous season have gone through considerable nerfs, and the most neglected weapons have finally received their well-deserved buffs.
ADVERTISEMENT
Article continues below this ad
Raven Software currently has the huge task of satisfying the demands of millions of players around the world. The developer can do so by releasing regular patches, and a new map as soon as possible.
Trending Stories