Call Of Duty: FaZe Pro Reacts to Black Ops Cold War
Published 09/05/2020, 4:04 AM EDT

Follow Us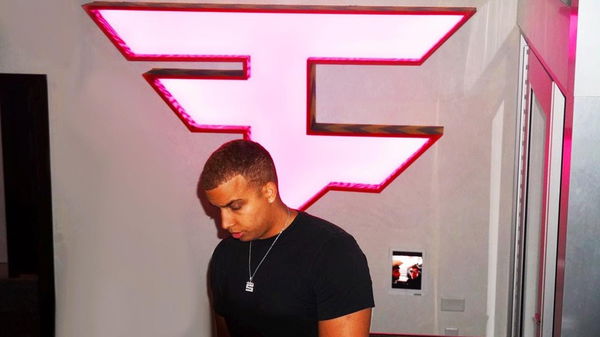 Call Of Duty Black Ops: Cold War is just a few months away from release. At the moment, everybody is waiting for the September 9 multiplayer reveal. The first reveal of the newest title happened back in August where the players took part in an in-game event. Further to that, Treyarch's website has given out a lot of information on what to expect from Cold War.
ADVERTISEMENT
Article continues below this ad
Pros and streamers for the most have been very irritated with how Infinity War treated Warzone. Warzone has been the center of the Modern Warfare universe. Also, the free-to-play component changed the popularity of the battle royale to a whole new extent. With Treyarch everyone wants things to change. From all the information available so far, Cold War has shown immense promise.
FaZe Swagg was the most recent guest on The Courage and Nadeshot Show. This show focuses on discussing everything that is going on in the world of Esports. The 100 Thieves YouTube channel releases episodes of this show every once in a while. The show is hosted by Jack 'CouRage' Dunlop and Matthew 'Nadeshot' Haag. They always invite a guest to discuss all things Esports and this time, it was FaZe Swagg.
ADVERTISEMENT
Article continues below this ad
Swagg is a YouTuber and Warzone pro. He is immensely popular for his Warzone videos on YouTube and is currently a member of the FaZe clan. In this episode, Swagg opened up about his reaction and thoughts about Black Ops: Cold War.
Call Of Duty Cold War initial reactions and thoughts
ADVERTISEMENT
Article continues below this ad
On being asked about his reaction towards Cold War, Swagg replied, "The in-game event was crazy. Running towards Stadium (in Verdansk) thinking about if I am about to get nuked? It had my heart racing. It was awesome."
Courage, however, asked what seemed like the most important questions about the new Warzone. Activision had earlier announced that Warzone will gradually change from MW to Cold War. Courage enquired whether 'pack-a-punch' would make a comeback. Players already know zombies are coming. Would this bring back the old modes?
A desert area was also repeatedly shown in the reveal trailer. From the looks of it, it could either be a new desert map or an area in Warzone that was being teased. "Since it (Warzone) is the biggest part of Call Of Duty right now, you don't have to change the whole map. Take some of the parts out. Put some like old BO1 maps in. (…) Replace all weapons with new Cold War weapons and transition it. I just hope they don't leave it be," Swagg said. He seemed to know exactly what Treyarch would require to successfully pull off Warzone in the new era.
ADVERTISEMENT
Article continues below this ad
Going by the information available so far, verything about the new Cold War seems to be promising. The newest COD title will release on November 13 this year. Watch the official trailer below.