"Call of Duty is the template we're applying to our proven franchises": Activision CEO on Going Mobile
Published 05/05/2021, 3:23 PM EDT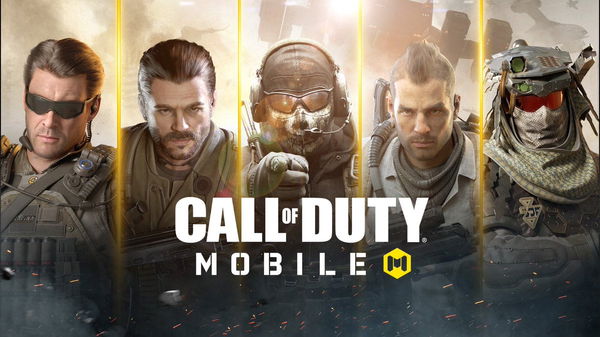 ---
---
The immense popularity of Call of Duty Mobile seems to have opened new possibilities for Activision. Some may argue that the popularity of CoDM, which has grown steadily over the years, might have something to do with the demise of the popularity of the mobile version of the iconic Battle Royale title Player Unknown's Battlegrounds. On the other hand, others might say that the game has grown on its own merit. Whatever may be the case, it seems that the gamut of mobile gaming has opened up new possibilities, especially during the current times.
ADVERTISEMENT
Article continues below this ad
Even Epic Games expanded into the mobile gaming market with the Android and iOS versions of Fortnite. Riot Games has been steadily growing its fanbase of mobile players with Wild Rift, the mobile version of League of Legends. With all these titles releasing their mobile versions, Activision feels like it needs to harvest this opportunity even further.
Call of Duty Mobile completed its first anniversary on the 1st of October, last year. The game generated $480 million in revenue. Although PUBG Mobile had built a huge fanbase, the rate at which Call of Duty Mobile managed to fetch a loyal base is still greater.
ADVERTISEMENT
Article continues below this ad
Further reading: Activision Blizzard's First Quarter Report Reveals Astronomical Growth Thanks to Call of Duty Mobile and Warzone
Activision CEO believes going mobile is the way to go, following the success of Call of Duty Mobile
According to the first-quarter report from Activision Blizzard, the Call of Duty franchise has grown a great deal. The reports clearly mark CoD Mobile and Warzone to be two of the top contributors to this. The former already has around half a million downloads.
🙏♥ Thank you to our community, players, and supporters! We couldn't have done this without you!

👍🎁 Be sure to check your #CODMobile in-game inboxes for a gift! pic.twitter.com/RexG8WSPM3

— Call of Duty: Mobile (@PlayCODMobile) May 4, 2021
ADVERTISEMENT
Article continues below this ad
Activision CEO Bobby Kotick stated that the company aims at applying the CoD Mobile "template" to the other iconic franchises.
"With free-to-play entry points across mobile, PC, and console Call of Duty experienced an increase of over 100 million players in a little over a year. Call of Duty is the template we're applying to our proven franchises, as well as our new potential franchises as we attempt to grow our audiences to a billion players."
ADVERTISEMENT
Article continues below this ad
Activision already has the mobile version of Diablo in the oven. Following the footsteps of CoDM, there are a lot of franchises the company can make mobile. Which one do you think it should start with first?