Call of Duty League: 4v4 Format Might See Legends Return
Published 09/01/2020, 1:53 PM EDT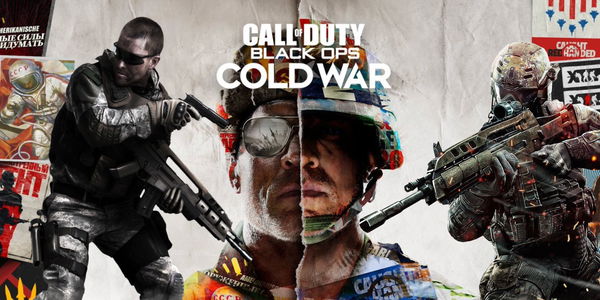 ---
---
The changes coming to the Call of Duty franchise are massive. Call Of Duty: Black Ops Cold War multiplayer by Treyarch is going to be 4v4 again, as was revealed today. Therefore, the 2021 League is going to see the return of the old ways in COD.
ADVERTISEMENT
Article continues below this ad
5v5 was originally an experiment by Activision. This return will trigger a lot of complexities in the existing teams. It could also see the return of a few legends. Whatever the consequences, this next year for CDL will be filled with exciting news about roster changes.
ADVERTISEMENT
Article continues below this ad
First, in the existing 12 teams, 12 players will be dropped. Now, perhaps a team can bench a player. This might be a simple solution, but not all teams want to do that. The change of team dynamics and roles due to 4v4 from 5v5 is immense. A lot of the new players never played the 4v4 in a competitive scene. Therefore, some teams will look to drop a few players and sign new ones.
Second, the 4v4 announcement gave rise to several speculations on Twitter, mostly revolving around the professionals who went into retirement following the 5v5 change in the League. These people formed alternate careers in streaming or shifted to other games. Now fans of the franchise want these yesteryear players to return in CDL. Three times World Champion Damon 'Karma' Barlow is a personality COD fans would love to have back in the scene.
Read: Call Of Duty League Changes Its Format For The New Season
Could some Call of Duty vets return to the game?
Karma retired this year on June 3. He last played for Seattle Surge in the CDL. They lost in the Playoffs loser's bracket, winning nothing from the prize pool. The only other team that shared a similar fate as Surge was LA Guerrillas.
Karma returning to Esports would definitely result in a sigh of relief for Seattle. Yet given Seattle's performance, the chances are very low. Karma will definitely be the choice for many teams who are looking to make an exceptional 4v4 squad.
Furthermore, Crimsix's return to Chicago to reunite with Scump is another fan favorite assumption.
Imagine..
– Crim brushes off the beef with scump and formal
– leaves Dallas
– karma comes back
– dynasty reunites
– they win a treyarch game
– all is good in the world again

— Chef Hector (@ChefHecz) August 31, 2020
ADVERTISEMENT
Article continues below this ad
Yet is it unlikely to happen, considering Crim just won a Championship with Dallas, which he claims is the best team he has played on.
Best team I've ever been on, no contest. We couldn't have done it without each other, and I've never in my entire career, played a tournament being this prepared. The maximum amount of effort was put in, from all 5 of us, and it showed. Fucking love and I'm so proud of these guys pic.twitter.com/SpLpts71pO

— Empire C6 (@Crimsix) August 30, 2020
ADVERTISEMENT
Article continues below this ad
However, things will get exceptionally unpredictable with the roster changes in the coming season. There are no confirmed sources whether any retired players will make a comeback. Nonetheless, expect the unexpected in the coming month.
Trending Stories