Call of Duty League Bubble Rattles Players
Published 09/23/2020, 8:50 AM EDT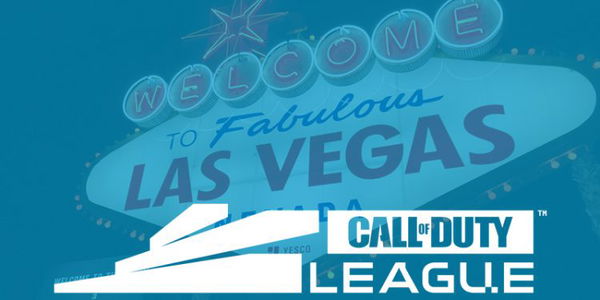 ---
---
The Coronavirus Pandemic had put a stop to most of the sporting events for months. However, Esports events shifted to online and waited till conditions were stable to host LANs and other physical events. While the conditions are still not stable, responding to audience demands, Sports have resumed events like NBA, NFL, Premier League, etc. These events now take place in quarantine bubbles. Activision conducted the Call of Duty League Championship in a similar bubble.
ADVERTISEMENT
Article continues below this ad
Players Respond to Call of Duty League Bubble
Authorities have conducted surveys to get an opinion on where the participating teams stand on the bubble idea. While there haven't been many details released, the duration of the bubble would be approximately two-three months long. These bubbles would be located in two cities namely Dallas, the home of current champions and Las Vegas.
ADVERTISEMENT
Article continues below this ad
While many organisations and players reacted positively to this information, many weren't happy. Among these, the biggest name is Seth 'Scump' Abner. Scump is a professional player for the COD League team 'Chicago Huntsmen'. He received the information while streaming. Therefore, he went on to give his opinions on the same.
YouTube channel Esports Talk compiled the clips on Scump's reactions and uploaded a video.
ADVERTISEMENT
Article continues below this ad
Scump was furious about the idea. He said there was no way he was leaving his girlfriend and his pets behind. "I got a whole life here," he added. He said he was okay with the idea of keeping the league online with a few LAN games here and there.
His anger rose to such an extent that he even said he'll call up his team management. He was willing to terminate his contract with the Huntsmen if it came to that.
ADVERTISEMENT
Article continues below this ad
Jake from Esports Talk also reminded us that FormaL, Scump's teammate refused to play the League Championships which was conducted in an almost similar environment. There is no way that he would agree to live in a bubble for three months.
Therefore, the idea of conducting the League in a bubble has received mix reactions. Most of the key stakeholders prefer that event following up to the Championship can be conducted online. However, Activision can hold the main LAN event in a physical location without live audience.
Trending Stories