Call of Duty League Icons Scump and C6 "End Beef"
Published 01/01/2021, 9:06 AM EST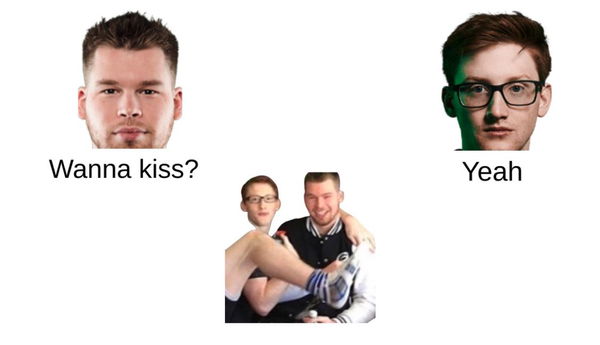 ---
---
As one of the worst/eventful years of our lives is nearing an end, a lot of us hope that the upcoming year will be better. Many of us are hoping to leave the negativity in 2020 and move on to 2021 with fresh energy. On that note, one of the most heated conflicts in the Call of Duty League circuit recently came to an end.
ADVERTISEMENT
Article continues below this ad
Further reading: Call of Duty Mobile: Best QXR Gunsmith Builds for Season 13
Those who follow events and news related to Call of Duty League, already know of the conflict between two of the most iconic faces of the game, that being Ian 'Crimsix' Porter and Seth 'Scump' Abner. The conflict between the two had worsened to such a level that they literally hated each other.
ADVERTISEMENT
Article continues below this ad
Not to mention, this was a part of the internal conflict and resultant hatred among the entire former OpTic roster.
Crimsix demands reconciliation with Scump, thus ending major Call of Duty League banter
However, the Dallas Empires player Crimsix recently posted a tweet publicly asking for reconciliation from Scump. In the tweet, he posted a video of an earlier friendly banter with the latter. Although it was funny, it was a bit of an "aww" moment for CDL fans.
This was rather unexpected, as the majority of the community thought that this banter will spill over into the next year as well. Over the past few years, they had worsened to the extent that with the major reshuffling of rosters going on, Crimsix moved to Dallas Empire, for whom he currently plays. On the other hand, Scump moved to Chicago Huntsmen, which is now OpTic Chicago.
ADVERTISEMENT
Article continues below this ad
Scump was as taken aback, as the fans, and replied to Crimsix's tweet suggesting they leave the banter in 2020. Crimsix, being the lovable clown that he is, replied with a hilarious meme.
ADVERTISEMENT
Article continues below this ad
Well, this is certainly great news to end the year with. This is all so wholesome, we can't even!