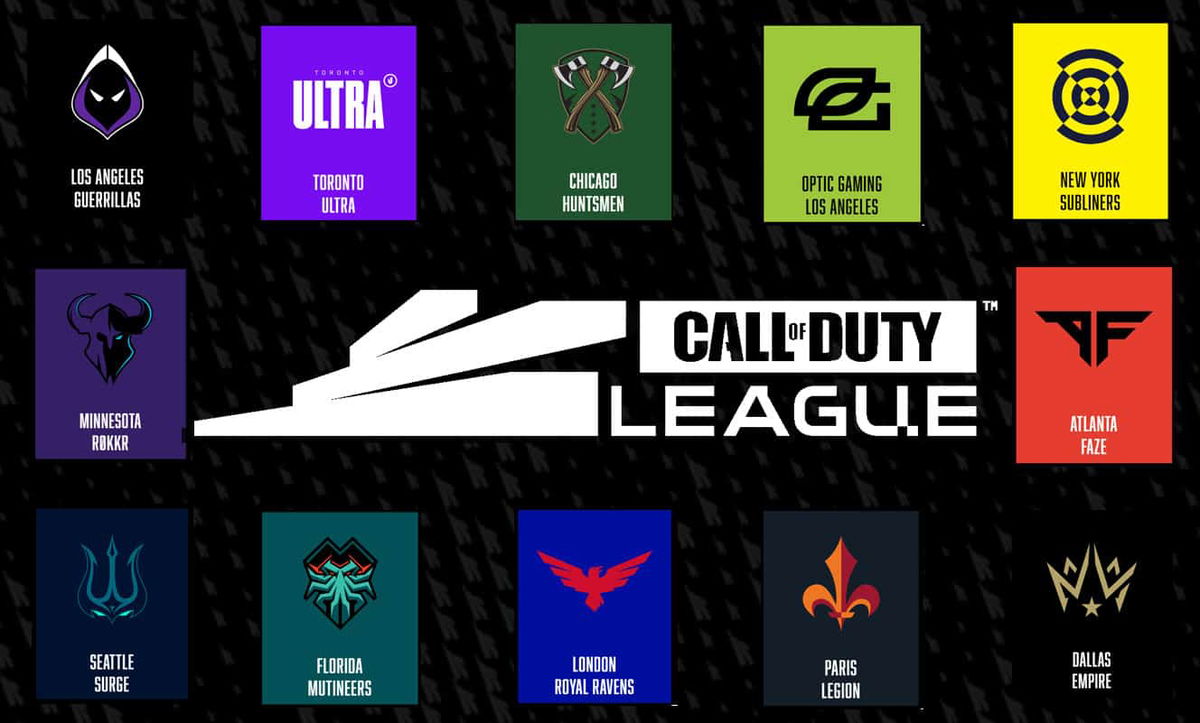 Gamelife
The inaugural year for Call Of Duty League 2020 has been a wild ride. The last Home Series ended with Toronto Ultra winning it and securing a top 8 position in the overall league standings. Now, it is time for the Playoffs.
For the first time in history, 12 international teams will go head to head each other for a $4.6 million prize pool. The stakes are high, the competition is ruthless and importantly, there can only be one winner. The end of this competition will mark a new era for Call Of Duty esports.
The brackets were released with the timings. Here is all you need to know about the CDL Playoffs.
The match schedule for 2020 Call of Duty League Playoffs. 📅

Beginning August 19, watch the 12 Call of Duty League teams compete towards Championship Weekend and the lion's share of the $4.6 million prize pool. pic.twitter.com/m1JKg9SAHy

— Call of Duty League (@CODLeague) July 31, 2020
Call Of Duty League playoff brackets and timings
Call Of Duty League has confirmed the official dates and timings. Playoffs will begin on August 19th and end on August 23rd. The final Championship Weekend takes place on the 29th and 30th of August. The entire event will be conducted online.
Here are the brackets and the official schedule: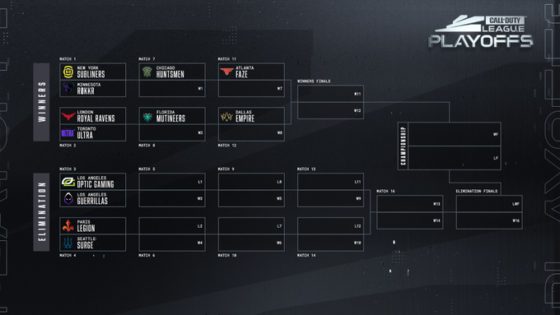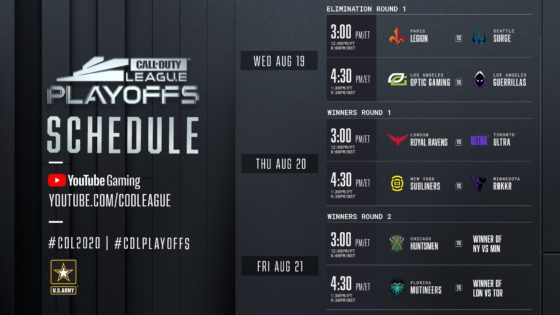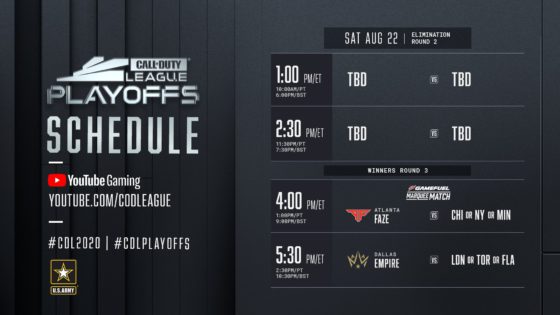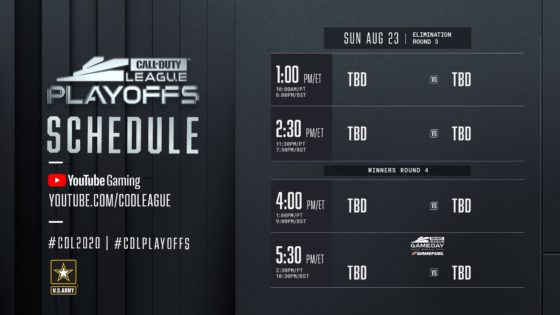 Read more–Former Call of Duty League Caster Announces Huge Plans
The entire season, teams have worked hard to earn CDL points that determine who stands where in the League standings. It is, without a doubt, going to be one of the finest Call Of Duty esports spectacle ever seen. In addition, for the first time, all the 12 teams will compete in a double-elimination bracket. Here is how it works in brief:
Seeds 1 and 2 will directly start the tournament in Winner's Bracket Round 3
Seeds 3 and 4 will directly start the tournament in Winner's Bracket Round 2
Middle placed seeds 5 to 8 will start the tournament in Winner's Bracket Round 1
Last placed seeds 9 to 12 will start the tournament in Elimination Bracket Round 1.

Also, the format for the games will be the same old best of 5. Map 1 will be Hardpoint, followed by Search and Destroy and Domination.
August will be to the brim with Call Of Duty action and you cannot afford to miss out on history in the making.
Source– Twitter/@CODLeague; cod-esports