Call of Duty League: Seattle Surge Announces 2021 Roster
Published 09/24/2020, 11:01 AM EDT

Call of Duty League 2021 has not even started, and it is already creating a lot of noise. Not long ago, the League made a massive announcement that changed the format from 5v5 to 4v4. The twelve teams began shuffling rosters left and right, with some drawing a lot of attention.
ADVERTISEMENT
Article continues below this ad
Seattle Surge is the latest to announce their 2021 roster. Apart from Sam "Octane" Larew, none of the other members from the previous squad remain. Preston "Prestinni" Sanderson, Peirce "Gunless" Hillman, and Daniel "Loony" Loza will now join Octane in representing Surge in the 2021 season.
ADVERTISEMENT
Article continues below this ad
Seattle did not have a great season in 2020. They were one of two teams that were eliminated from the Playoffs, without winning any prize money. In fact, they finished 11th last season, with a meager 50 CDL points. LA Guerrillas finished last with the same points as Surge.
Nonetheless, Octane performed superbly all year round. The disparity in performance with his teammates led to the circulation of a lot of memes during the season.
This also serves as the reason Seattle retained Octane for their 2021 roster.
He seems very ecstatic about the new team.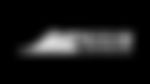 Seattle Surge reunite old teammates for 2021 Call of Duty League
ADVERTISEMENT
Article continues below this ad
It seems like Seattle Surge was planning to put forward a team that need not start from scratch. Or it could also be a mere co-incidence.
Prestinni and Gunless had played together for Chicago Huntsmen, not so long ago. Prestinni had started out the 2020 season with the Florida Mutineers but was replaced by Fero. However, Prestinni was reunited with his twin brother Alec "Arcitys" Sanderson in the Huntsmen squad. Gunless was benched on Prestinni's arrival.
Further to that, this is not the first time Octane is playing with Loony and Gunless. They had previously teamed up in Rise Nation during World League Championship.
ADVERTISEMENT
Article continues below this ad
Surge are yet to announce their last member, the substitute. The team will be under the guidance of coach Joey "Nubzy" DiGiacomo. After a poor 2020 season, this team of veterans will look to bounce back as one of the title contenders in 2021.
A lot of drama is yet to unfold before the League kick starts again. Watch this space for more news from the Call of Duty League.