Call Of Duty League: Shotzzy Drops a 40 Bomb As Dallas Eye Faze Finale
Published 07/26/2020, 3:06 PM EDT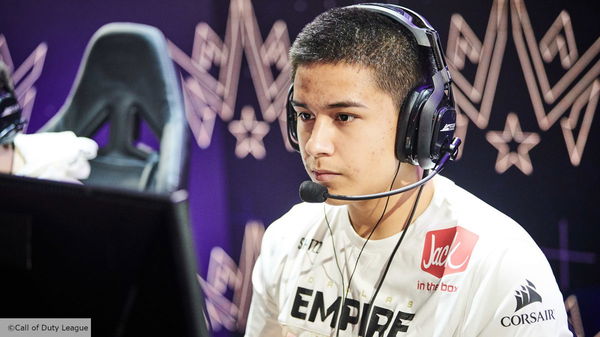 ---
---
Drama, drama, and more drama unfolded last night on Toronto Ultra Home Series of the Call Of Duty League. Four teams stand eliminated in the first and second knockout rounds: Seattle Surge, Minnesota Rokkr, Florida Mutineers, and Chicago Huntsmen. Pushing on to the semis are Atlanta Faze, who face Optic Gaming, and Dallas Empire who will go up against Toronto Ultra.
ADVERTISEMENT
Article continues below this ad
Exciting moments unfolds in Call of Duty League
Many eye-catching moments occurred during those 10 heated matches between Group A and B. Take, for example, this snipe plus double pistol combo from Prestinni of the Chicago Huntsmen.
ADVERTISEMENT
Article continues below this ad
Ultimately, though, the Chicago Huntsmen were humbled by Optic Gaming, 1-3. But the man who caught the most attention was Shotzzy, playing for Dallas. He dropped a 41-kill high on the first match with Florida Mutineers.
After losing to Atlanta Faze in the qualifier match 3-0, one can only expect so much when it comes to confidence. But Dallas would have none of that weak knee stuff. They powered their way through the Florida enemy lines, destroying them 3 to nothing.
Dallas lost three close matches to Atlanta and the 28-year-old team captain Clayster felt it was all on him.
"I was pretty disappointed in myself as a leader and as a shot caller for our team. If I have the trust of my teammates, and they are going to listen to what I say and not second guess it ever, then I have to call the right things. Not only that, I have to perform well while calling the right things", the Dallas captain was heard speaking on the YouTube broadcast.
Clayster also showcased his disappointment vividly on Twitter, after his 9/20 K/D against Faze in the last match.
Got shit on again all series. Lost to FaZe 3-0. GG's to them.

— Empire Clayster (@Clayster) July 25, 2020
FUCK man jesus christ i'm so disappointed in myself ugh

— Empire Clayster (@Clayster) July 25, 2020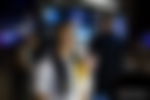 ADVERTISEMENT
Article continues below this ad
Shotzzy, on the other hand, was brimming with positivity. Clayster being morally down, Empire's comeback might have been a no-show,
"We were all telling him it was not his fault for about 10 minutes straight. He was saying things like 'it was my fault, I'll never do that again,' but we told him if we lose, we lose as a team. It's not just on him. From there we gathered and he was back to himself," Shotzzy said on a phone interview with The Dallas Morning News.
The 19-year old's team will face the hotshot Toronto Ultra team on Sunday. We can safely say they will want to close that out with a dominating win to earn a chance to clear some unfinished business with FaZe.
ADVERTISEMENT
Article continues below this ad
Source– Dallas news
Twitter- @CODLeague , @Clayster
Trending Stories