Call of Duty League Super Week Day 3 Sees TjHaly Grab the Perfect Round
Published 02/25/2021, 2:19 PM EST

---
---
Day 3 of Call of Duty League Super Week saw some memorable moments take place. There were some super close games, and some 3-0 sweeps as well. However, the highlight of the day went to TjHaly who was flawless in game number five versus Surge.
ADVERTISEMENT
Article continues below this ad
Before we get into that, here is a quick recap of what went down on Day 3 of CDL Super Week.
The first surprise of the day came from Royal London Ravens during their first map against Dallas Empire. The defending champions were unable to get hold of the map and secure any crucial kills. With all the Empire players in the negative, London easily grabbed a 250-160 victory on the first map.
ADVERTISEMENT
Article continues below this ad
However, Dallas bounced back hard in Search and Destroy, winning the map 6-3 and killing all hopes of a Raven 3-0 sweep. 2020 MVP, Shotzzy turned around map 3 with a massive 30 plus bomb. Raven, however, did not give up the fight and forced a fifth map by taking advantage of the time in Control. At the end, it was again a dominant victory from Dallas in SnD, and an overall 3-2 series win.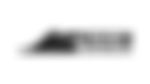 TjHaly shines in Call of Duty League match against Seattle Surge
LA Thieves were triumphant with a 3-2 victory over Seattle Surge yesterday. They are currently joint table toppers in the League, along with Atlanta Faze, who also have three victories to their credit.
However, it was the performance from Temp and Kenny in the first map that stopped a clear Surge victory. Both the players dropped 30 plus bombs, taking the map to an extremely tight scoreline of  250-231.
Octane and Loony got together to answer back with 18 kills between them in the second map. They won the Search and Destroy round and tied the series 1-1. The next two maps went by pretty close as well, with LA winning the Control map to take a lead, and Surge forcing a victory on Hardpoint to take the series to map 5.
With the series tied 2-2, it could have gone anywhere. However, TjHaly took matters into his own hands and swept Surge out of the game. He went flawless with 12 kills and Los Angeles Thieves won the fifth map six to nothing, making it look rather too easy. However, it was all due to TjHaly, taking the first bloods and cleaning up the 1v2s, that LA won with that huge margin.
Here are all the upcoming matches for Day 4 of CDL Super Week.
ADVERTISEMENT
Article continues below this ad
New York Subliners vs. Minnesota Rokkr
Los Angeles Guerrillas vs. OpTic Chicago
Florida Mutineers vs. Atlanta FaZe
ADVERTISEMENT
Article continues below this ad
Tune into YouTube Gaming for all Call of Duty League action later today.