Call of Duty Mobile Adds Free Crates With Paid Guns
Published 02/12/2021, 12:55 AM EST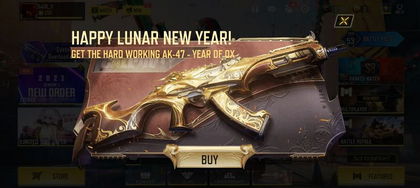 ---
---
Call of Duty Mobile is doing all that it takes to keep the player base grinding the game. The Ranked Season started with Season 13 and will continue till March until Season 2 is here. According to the global leaderboards, over 67% of the player base has already reached the legendary tier in multiplayer.
ADVERTISEMENT
Article continues below this ad
There is a similar situation going on in Battle Royale. This means that except players who grind leaderboards, others do not have an incentive to continue playing the game. Therefore, CoDM introduces various events and limited time modes for grinding purposes. The addition of top-tier camos to the game was an excellent move to keep the grind going.
Recently, the event 'For Humanity' started in the game and players have to choose sides for different rewards. This event is a total grind fest with it having a leaderboard of its own. The more you grind and higher on the leaderboard you are, the more rewards you receive.
ADVERTISEMENT
Article continues below this ad
However, the latest addition to the grind show happened yesterday. CoDM is celebrating the Chinese New Year as the 'Year of the Ox'. Since the Chinese version of the game launched, CoDM is paying good attention to that version of the game, which some argue is even better than the global version.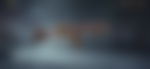 As a part of the celebrations, CoDM added a crate in the item shop. The Lunar New Year crate contains the AK47- Year of Ox epic rarity skin as the principal attraction. Below are the other epic items one can hope to purchase from that crate.
Axe- Quartz
Knife- Quartz
MW11- Quartz
SMRS- Quartz
FJH-18- Quartz
Legendary Calling Card- The Horns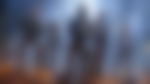 Get free crates with the epic AK47 in Call of Duty Mobile
ADVERTISEMENT
Article continues below this ad
None of the free crates in Call of Duty Mobile had anything epic to offer until now. Players can get the same Lunar New Year Crate for free, just by grinding the game. However, the grind is specific and players will get the memo of all the hard work they need to put in for the free crates.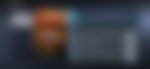 Each player will get 10 free crates and a chance to win the epic AK47- Year of Ox. To see the challenges, open Events and go to Featured. There, you will find the Year of the Ox challenges. The challenges range from playing Frontline matches, to defusing the bomb in Search and Destroy.
ADVERTISEMENT
Article continues below this ad
One thing to remember is that the odds for the AK-47 skin are as low as 0.30%. Therefore, your chance of landing one in the 10 free crates is definitely low. However, luck plays a huge factor in these crate pulls. So it's ideal that you go ahead and open all the free ones and keep your fingers crossed.