Call of Duty Mobile Gunsmith Glitches For MP5
Published 09/17/2020, 2:03 PM EDT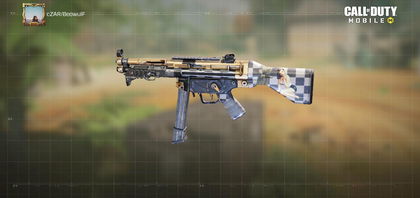 ---
---
Call of Duty Mobile introduced the Gunsmith in Season 9: Forge. The Gunsmith allows players to attach five attachments from multiple options. Since the introduction of the Gunsmith, CODM players have been rocking ridiculously built weapons.
ADVERTISEMENT
Article continues below this ad
Shotguns can now one shot in mid ranges while pistols can kill across the map. Before the update, many were of the opinion that people would exploit the attachments and ruin the experience.
Quite amazingly CODM has been able to contain that issue. Every weapon can now be made somewhat overpowered regardless of the genre. Therefore, players who were adjusted to a particular gun did not have to discard it to replace the meta.
ADVERTISEMENT
Article continues below this ad
Thus the game provides enough options for every player to be creative on their own. Until somebody figured out that the QQ9 is secretly glitched inside the game.
The QQ9 is popularly known as the MP5 in major COD titles. An all-time favorite submachine gun, the mp5 is known for its high fire-rate and TTK (time to kill). Renamed the QQ9 in CODM, it became a quick favorite after its release in Season 7.
With the release of the Gunsmith, the QQ9 was found to be glitched almost instantly. The glitch made the gun excessively overpowered for an SMG.
This may not seem like too much of an issue considering most weapons are overpowered inside of CODM now. The issue arises when players recognize SMG players and try to kill them from distance. With the help of the glitch, SMG players can now kill from unbelievable distances.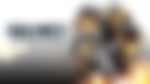 How does the glitch work inside Call of Duty Mobile?
It is almost amazing how the devs have still not fixed this exploit.
The 10mm round ammunition attachment is the whole problem in the QQ9 armory. This attachment provides a damage buff which takes the weapon's overall damage to 60. Further to that, it even provides a range buff. Both combined the QQ9 is nothing less than an AR with this attachment.
Below are images comparing the gun with and without the 10mm ammunition round.
45 Round Extended Mag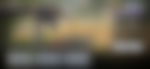 10mm 30 Round Reload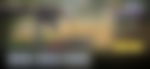 Here is another picture to provide a quick comparison as to why this gun is glitched. The KN-44 is one of the meta ARs in the game.
ADVERTISEMENT
Article continues below this ad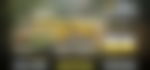 As it is clear from above, the QQ9, therefore, is exceeding an AR in damage by almost 20 points. It is expected by the next season's update we might see this exploit corrected.
Watch this space for more Call of Duty content.
ADVERTISEMENT
Article continues below this ad