Call of Duty Modern Warfare and Warzone Patch Notes: Season 4 Brings a Bunch of New Content
Published 06/11/2020, 10:33 AM EDT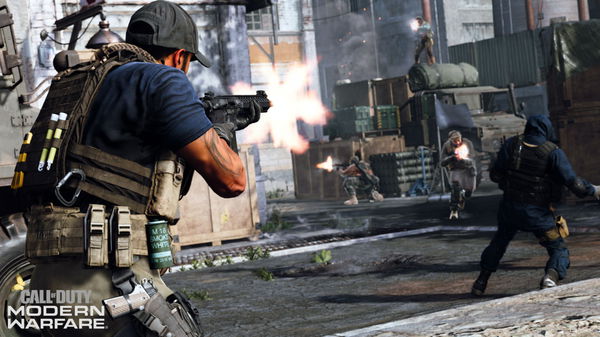 After a week's delay, Infinity Ward and Activision finally launched Season 4 for Call of Duty Modern Warfare and Warzone on June 11. The patch update is live now, and the size is large. However, after installation, the new content will only take up 4GB of memory on consoles.
ADVERTISEMENT
Article continues below this ad
Fans are thrilled as Season 4 has many additions and changes to offer. New weapons, multiplayer maps, in-match events, a brand new battle pass, are some of those. Given below are the patch notes for Season 4 provided by Infinity Ward.
ADVERTISEMENT
Article continues below this ad
Playlist updates for Call of Duty Modern Warfare and Warzone
Players can experience multiplayer combat in three new maps for Modern Warfare. These include Scrapyard 24/7, 2v2 Trench Mosh Pit, and Barakett Promenade for Ground War. Apart from that, Blueprint Gunfight has also been added.
Warzone received a brand-new mode called Warzone Rumble. The mode will split players into two teams of 50 players as they parachute and battle it out in various areas across Verdansk. Custom loadouts, vehicles, and quick respawns, make this mode action-packed. Quads, Trios, Duos, Solos, and Blood Money are also available for the battle royale.
Other than that, the update includes Just Reward – Veteran and Just Reward – Regular for Modified Special Operations.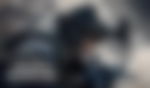 In-Match Events for Call of Duty Warzone
The Season 4 patch update introduced In-Match Events for Warzone. These events can occur mid-game during battle royale matches, without advance notice and will influence the strategy and approach to gameplay. Although there are three event types, only one will occur in a given match. The three new in-match events for Season 4 are Jailbreak, Fire Sale and Supply Chopper.
When a Jailbreak occurs, all eliminated players, whether they are waiting for 1v1 in the Gulag or spectating their teammates, will make their way back into the match. Players will receive a one-minute notice prior to a Jailbreak event to help find armor or weapons for returning teammates. However, when a Jailbreak occurs, not only will teammates return, but also additional enemies.
The Fire Sale in-match event will temporarily discount items at a Buy Station up to 80% or even make them available for free. It is the perfect opportunity to buy a UAV, Armor Box, or a Killstreak. During a Fire Sale, players can buy their fallen comrades for free. However, there is no discount for Loadout Drops. The event will only last for a minute, so expect crowded Buy Stations and anticipate firefights.
A Supply Chopper event will introduce a non-lethal, but heavily armored helicopter to Verdansk. As the choppers will have plenty of health, bringing it down will require quite a few bullets or a rocket or two. Destroying the helicopter will drop high-quality loot consisting of three UAVs, two armor boxes and munitions boxes, a gas mask, a grenade launcher, and a lot of Cash. The Supply Chopper leaves after some time, so take it down as quickly as you can and collect the sweet loot. But be aware of enemy teams drawn by the gunfire, who could steal the loot and kill you.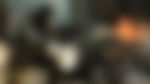 Contraband Contract System
Contraband is a new and rare contract with a permanent Blueprint Reward. These contracts will likely spawn after the completion of a previous contract. If you spot a Contraband briefcase, collect it as soon as possible. Once you have it, carry it to the extraction location and holler for the helicopter. Proceed to place the briefcase in the helicopter's drop-bag to complete the objective.
Should you spot someone else carrying the briefcase and scurrying to an extraction location, you can kill that player to steal the contract. Keep an eye out on the Tac Map for Contraband Contracts.
Weapon Mastery Challenges
ADVERTISEMENT
Article continues below this ad
Mastery Challenges become available on unlocking Gold for a weapon. There are eight challenges per weapon, each with its rewards, including 4 Playercards and 4 Emblems that are up for grabs. A player will need to make their way through 2 Kill Challenges, 2 Headshot Challenges, and four other Challenges. One must do them in order of Gold, Platinum, Damascus, and Obsidian. Completing all challenges for 51 weapons unlocks a special Sticker and Playercard.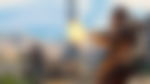 New weapons in Call of Duty Modern Warfare Season 4
ADVERTISEMENT
Article continues below this ad
New weapons and updated Blueprints were introduced to Warzone and Modern Warfare as a part of Season 4. The new weapons are the Fennec, CR-56 Amax, and Renetti. According to Infinity Ward, there are more, but not mentioned in the patch notes.
Apart from all that, there are several other fixes and adjustments. These include general fixes, a couple of weapon fixes, Warzone fixes, as well as fixes for Special Operations and Special Operations: Survival. You can read the full patch notes by clicking here.