Call Of Duty Modern Warfare Season 5: New Weapons, Operators and More
Published 07/31/2020, 6:42 AM EDT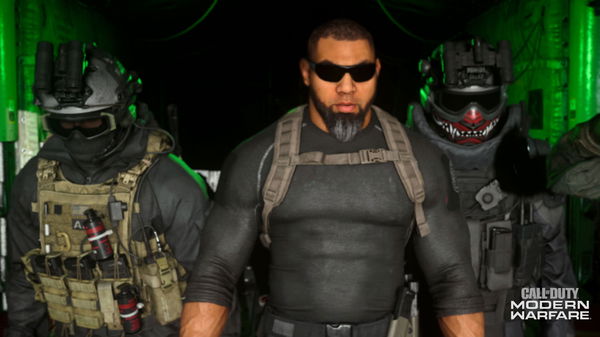 The Call Of Duty Modern Warfare Season 5 trailer made its debut recently and there's a new muscle in town. The trailer introduced us to a new faction called the 'Shadow Company', which was born out of the fight between the Allegiance and Coalition factions. They are ruthless and play by their own rules.
ADVERTISEMENT
Article continues below this ad
Along with that, we were also introduced to 3 new operators. Lerch, a former US Marine, Velikan who we have very little information about, and Roze who shifted to the Shadow Campany from the Allegiance faction. Take a look at the trailer below:
ADVERTISEMENT
Article continues below this ad
The voice-over in the background is suspected by many to be General Shephard. It is highly unlikely that it is him because he died in Modern Warfare 2. It could also be a possibility that it is in fact him because of the rumored COD 2020 Black Ops Cold War reveal that will mostly happen in Warzone. IF the timelines match up, we could see Shephard make an appearance. Still, there is no confirmation on this one and is entirely speculative.
Weapons in Call Of Duty Modern Warfare Season 5
A new season means new weapons. Finally, something to look forward to apart from the Bruen and Fal debate. TheGamingRevolution believes that the gun making a comeback is the AN94. Another weapon possibly making an appearance would be the APC9. This was leaked in the beta and has been teased for a long time. It's a 9mm SMG with a high rate of fire. This weapon has around 4 different blueprints and it's a mystery as to why it hasn't been added in the game yet.
The Kawai Cat bundle that was to be available for operator Mara will most probably come in Season 5. There is also a leaked video of the dual-wielding melee blades that might be available.
Maps
ADVERTISEMENT
Article continues below this ad
There is a lot of speculation around a Stadium Map, an Oil Rig map, and a Train Station map coming to Modern Warfare multiplayer. The Oil Rig is a map from a Modern Warfare 2 mission. There is also the possibility of a minor explosion in Warzone that will give you access to the Stadium on the map.
There is still no official word on the COD 2020 reveal, the trains coming to Warzone or the new map leaks. We could see this happen sometime after Season 5 is officially released. That's it for now. Stay tuned for more updates on the same.
ADVERTISEMENT
Article continues below this ad
Sources: BKTOOR Twitter TheGamingRevolution