Call of Duty Pro Benches Himself Ahead Of Next Event
Published 07/15/2020, 8:18 AM EDT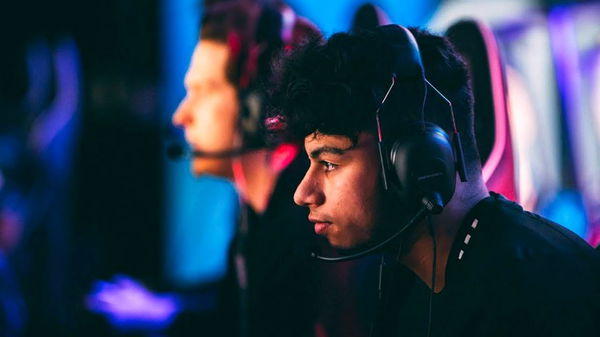 ---
---
In the recent past, many professional players have stepped down due to various reasons. Losing the love for the game might perhaps be one of the worst reasons out there. Brandon "Dashy" Otell has decided to bench himself, citing the very same reason. He apparently is not a fan of the latest Call of Duty title.
ADVERTISEMENT
Article continues below this ad
Call of Duty pro benches himself
Dashy has been playing for OpTic Gaming Los Angeles. Considered to be one among the best, he has not shown much interest when it comes to the latest Call of Duty titles.
ADVERTISEMENT
Article continues below this ad
The news further hyped up when another Call of Duty player from the New York Subliners, Lamar "Accuracy" Abedi, brought up the topic during one of his Twitch streams. The clip was presented by CDL Intel on Twitter.
Accuracy wasn't calling out Dashy but felt there was some turmoil within the Esports organization. The upcoming event will see Dashy and Chino being benched with new signings Hollow and Drazah replacing them.
OpTic Gaming is just six weeks away from the Champs and seeing Dashy on the bench will indeed be a rare sight. 
"He actually has the talent, he just doesn't like the game. I hate how some players get that cop out like I've seen twitch ad saying that about other players like man, he doesn't like the game and that's why he doesn't grind and he's not good. 
"What! You're a professional call of duty player, no matter what game is infront of you, whether you like it or not, you better grind it and get good at it, it's your fucking job", said Accuracy in his stream.
Accuracy further cleared rumors and stated that he wasn't calling out Dashy during the stream.
ADVERTISEMENT
Article continues below this ad
Want to make it clear this wasn't me coming at Brandon this was just responding to the excuse fans only give players that they like.

— NYSL Lamar ❄️ (@AccuracyLA) July 14, 2020
Will Dashy continue with the decision?
ADVERTISEMENT
Article continues below this ad
Dashy is not going to play a game he does not love. Some retire out of frustration whereas Dashy has decided to sit it out for a while. A player like him sitting out of the next event will be a huge blow for OpTic Gaming, but the new signings are likely to step up in a pressure-filled environment.
He could face issues with his team if he does not sort things out soon. Dashy is a player full of potential and we hope to see him back on the scene soon.
Trending Stories