Call of Duty Pro Claims Warzone is in the 'Worst State Ever'
Published 03/29/2021, 4:04 AM EDT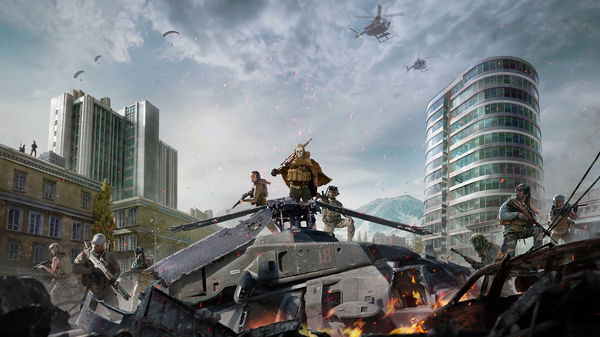 ---
---
Activision released its own Battle Royale game, Call of Duty Warzone, in 2020. Despite severe competition from established titles like Fortnite, Apex Legends, and PUBG, the game turned out to be one of the biggest hits of last year.
ADVERTISEMENT
Article continues below this ad
However, the past few months have been a roller coaster ride for Call of Duty Warzone. Content creators, pro players, and millions of casual players have been criticizing the developers for a wide range of problems.
Apparently, there are many technical failures like desync and packet loss. Moreover, perks such as Dead Silence, and guns like the FFAR and AUG are ruining the meta. Lastly, the skill-based matchmaking (SBMM) system is too strong for casual play, and the loot distribution on the map seems vague.
ADVERTISEMENT
Article continues below this ad
Owing to the lack of an effective anti-cheat, streaming Warzone has become more frustrating than ever. To worsen the situation, some hackers openly broadcast themselves live on platforms like Facebook Gaming. Isaac, a professional player and creator for NRG Esports, recently opened up on the current state of Warzone. He laid out several issues that are bothering the community and sarcastically commented on the presence of Zombies on the map.
Warzone is in the worst state ever:

Cheaters, Desync, Dev Errors, Packet Loss, Dead Silence, Stopping Power, FFAR Everywhere, AUG Snipers, SBMM Cranked, Fist Gulag, Self-Revive Everywhere, Armor Plates Nowhere, AND DON'T GET ME STARTED ON MELEES.

But hey, zombies in Downtown 🥳

— NRG Isaac (@IceManIsaac) March 28, 2021
In another tweet, Isaac joked about the overpowered stun grenades in Call of Duty Warzone:
Oh, and overpowered stuns too.

Sorry for the delayed addition. I couldn't walk, run, aim, reload, plate, hear, see, or type this for three hours because a stun went off across the map 👍

— NRG Isaac (@IceManIsaac) March 29, 2021
Can Battlefield and Halo overtake Call of Duty Warzone with a better Battle Royale mode?
2021 is going to a huge year for Halo and Battlefield. Both the game franchises have released some of the most popular FPS multiplayer games over the years and are all set to continue the momentum with Halo Infinite and Battlefield 6.
As per Isaac, Halo Infinite and Battlefield 6 can easily replace Call of Duty Warzone with a well-made BR mode:
It's a race between @Battlefield and @Halo. Whoever gets a well made BR out first will have wild success.

I want Warzone to succeed, but they're making the same mistake as PUBG, Fortnite, and Apex. If they wait until competition arrives to fix their game, it will be too late.

— NRG Isaac (@IceManIsaac) March 28, 2021
ADVERTISEMENT
Article continues below this ad
It won't be an overstatement that Battle Royale is the most popular genre of gaming at the moment. Naturally, every new game in the market deals a tremendous blow to the existing titles. Fortnite dethroned PUBG within a year of its release, but a large part of its user-base shifted to Apex Legends in 2019. Similarly, many players then moved on to Call of Duty Warzone in 2020, in search of something new.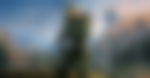 Jack CouRage Dunlop and FaZe Clan's Nickmercs had also talked about the importance of a Battle Royale mode in reaching a larger audience. Hence, it is safe to assume that Battlefield 6 and Halo Infinite will further divide the millions of players who currently play Fortnite, Apex Legends, or Call of Duty Warzone.
ADVERTISEMENT
Article continues below this ad