Call of Duty Pros Take a Dig At Cold War SBMM
Published 09/19/2020, 2:34 PM EDT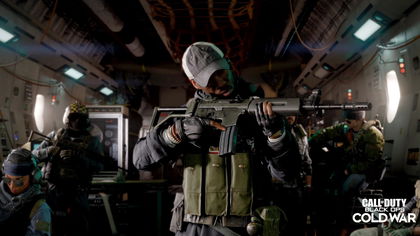 ---
---
The Call of Duty community has complained about skill-based matchmaking (SBMM) since Modern Warfare released. The controversial matchmaking system will return in Call of Duty Black Ops: Cold War. As expected, the debate around SBMM has flared up again after the alpha build of the multiplayer went live yesterday.
ADVERTISEMENT
Article continues below this ad
Many believe the SBMM system is flawed to its core. To understand the problem, consider this scenario. Suppose a 'level 5' player is matched with another of the same level. It is likely both will have different motivates and factors driving them. The first player might be naturally talented while the other is a sweat. Both can drop 20 plus kills in a game, but both don't necessarily possess the same 'skill' as the matchmaking suggests.
Thus, SBMM could ruin the casual gaming experience for the first player. Not everyone wants to sweat in every game, especially not in public matches.
ADVERTISEMENT
Article continues below this ad
CoD has SBMM even for the pub matches, which is the reason most pros and content creators complain about it. They usually depend on public matches to make content for their YouTube or Twitch channels, and SBMM makes it a nightmare for them.
Chicago Huntsmen player tweeted his opinion on Cold War SBMM.
Esports insider and consultant, Rod Breslau thinks developers have got the public opinion wrong when it comes to SBMM.
developers for Battle Royale games have now all included skill based matchmaking (SBMM) to in their eyes make a better playing experience for everyone, but it sure has ruined the fun for a lot of people

— Rod Breslau (@Slasher) September 18, 2020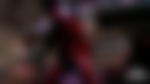 Tom Henderson, a popular leaker and insider, expressed his frustration with the inclusion of SBMM in Cold War too.
No matter how good a CoD is, if it has SBMM it instantly sucks the life out of it for me. The argument that SBMM doesn't matter is absurd. If BO2 and MW3 released with SBMM back in the day, those games would have also been shit. SBMM ruins gaming but it makes companies money.

— Tom Henderson (@_TomHenderson_) September 19, 2020
Minnesota Rokkr pro, Dillon 'Attach' Price, stressed on the need of a ranked playlist to do away with SBMM. Jordan Kaplan suggested something similar.
SBMM doesn't belong in CoD

Just give us a good Ranked Playlist instead

— MN Attach (@Attach) September 19, 2020
ADVERTISEMENT
Article continues below this ad
Instead of ranked playlists, we're just gonna get SBMM every year

— Jordan Kaplan (@JKap415) September 18, 2020
A ranked playlist focuses on matching players with the same rank, unlike SBMM. Ranked matching reduces the chances of casual players meeting sweats, one match after another.
ADVERTISEMENT
Article continues below this ad
CoD Cold War is still in its alpha build and therefore many are hopeful that we might see some major changes in this regard by the time it launches. However, that is unlikely to happen.