Recent times have made things hard for those in the eSports scene. Several players have either retired or have shockingly stepped out of their respective fields. Many were of the opinion that players should keep a backup plan if they do end up in similar situations. In the recent HECZ Podcast with Call of Duty pro Scump, the pair discussed the retirement of Damon "Karma" Barlow and the need for backup plans should the need arise. 
Call of Duty experts on the need for pro players to create a brand
Karma retired from professional COD a few weeks back citing that he no longer enjoyed the game. Karma was one of the greatest to have ever played the game with many accolades to his name. 
Hector "H3CZ" Rodriguez in his podcast talked about the need for all pro players to build their own brand. He makes it clear that his words are for all pros and not exclusive to COD players. 
H3CZ also addressed the issue that stops players from streaming. He was of the opinion that players do not want to hear others badmouth them.
"I think one of the main reasons that people in your profession at your level don't stream is because of what you just said. They don't want to get on stream to hear people talk sh*t about them. The fans are going to be rowdy at every single category of competition whether it's sports whether it's chess whatever it is, there's always gonna be boisterous few that are gonna talk sh*t", H3CZ said.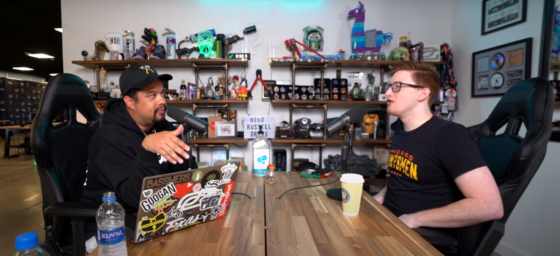 H3CZ also acknowledges that the gaming community and leagues are here to stay. Players as long as they are capable will continue growing and getting a paycheck. However, things could eventually come to close.
"The certainty of this league is that it's gonna be here forever. The uncertainty about that is whether or not you are gonna be here forever", HC3Z explained.
He added that if players aren't doing the extra work, it could turn bad on them. One instance of a bad performance or lashing out on the wrong teammate can put players out of the picture.
There is also the chance of being outage from the platform or game one is famous for.
Scump added, "You are gonna outage the platform you have. You could bee good on one card, then the next card not so. If you don't have that safety net behind you, then you'll fall on your back"
Former Call of Duty pro feels the same
Previously, Nadeshot of 100T shared a similar opinion regarding the matter. Nade is, of course, a former pro Call of Duty pro who has since co-founded one of the biggest eSports organizations. He said that a lot of players competing today may be in the last leg of their career and streaming or making content, would be beneficial to them at the end of the day.
"If they just spent the time building their careers and streaming more often and trying to create content and again it's just not for some people but I think a lot of people are realizing now that they are at the end of the road what do I have to show for this? That's why I encourage anybody and everybody who's involved in this space like just be streaming", Nadeshot said.
Is this a safe future for eSports players?
The safety net that everyone addressed does seem like a good option. Many of the popular streamers today have a massive following. The community would love seeing pros streaming and making content. It won't be hard for them to reach new milestones streaming. 
They could start off creating a brand on the side, do extra work, and thus, they have a backup plan when they chose to no longer compete. This could necessarily be the new future of current eSports players.