Call of Duty: Vanguard- Best Ways to Progress Through the Franchise's Latest Zombies Map in Der Anfang
Published 11/07/2021, 8:00 AM EST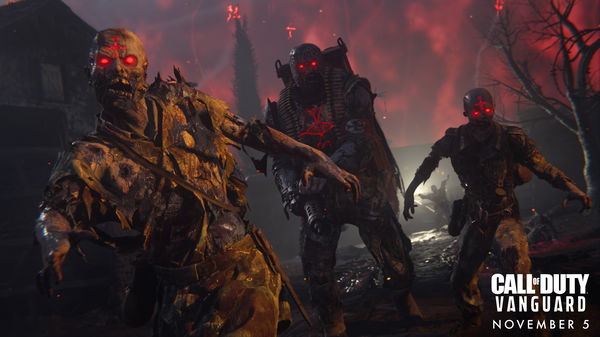 ---
---
After months of waiting, Call of Duty has finally released its latest iteration in Vanguard. With the story now headed to the World War II era, players now have an entirely new experience following Black Ops Cold War. Along with the multiplayer, the game also has a new Zombies mode and map in Der Anfang.
ADVERTISEMENT
Article continues below this ad
Unlike traditional Zombie maps, Der Anfang will update as the game progresses. So, there's a lot of returning classic modes and some new elements that fans have to look out for. Here's everything a player might need to know in order to progress through hordes in Der Anfang easily.
ADVERTISEMENT
Article continues below this ad
Tips to demolish Zombie hordes in Call of Duty: Vanguard
First, controller players should make sure they change the Aim Response Curve Type from Standard to Linear or Dynamic in the game's settings, as it feels way too sticky. Along with that, they should even turn off Weapon Fire Threshold as it adds a bit of a trigger delay while firing guns. Plus, Call of Duty fans should also make sure they go through the settings and fine tune them according to their preferences.
Upon spawning, players will have to choose the Loadouts and their preferred Artifact. There are some new Artificats in the game, along with the returning Black Ops Cold War ones as well. Then, they can interact with one of the portals in Der Anfang, and play some of the objectives. Currently, there's three objectives in Harvest, Transmit, and Blitz for fans to play on the Sledgehammer Games title. However, the developers will update it with more missions as time goes on.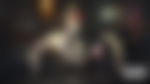 Checking out the Altar of Covenants
ADVERTISEMENT
Article continues below this ad
Along with the Dark Aether Abilities and items from the Crafting Table, players can add more abilities with the Altar of Covenants. Players in Der Anfang can purchase them with Sacrificial Hearts, and they will earn these Hearts upon completion of an objective. They can hold up to three of them and they help them improve damage boosts, and thwart Zombies' attempts to reach players. The best abilities that players should definitely use include the Cryofreeze and the Dead Accurate.
Call of Duty: Vanguard currently has five perks for players to use. The perk system has some slight tweaks as well, with players being able to unlock Tier 1 for free. However, the upgrades will cost a significant amount of Essence. The guns that players will receive from a Zombie will either be White, Blue, Purple or Orange. Additionally, there's no weapon rarity like Loadout and Legendary from Black Ops Cold War. However, there's still the three tiers of Pack-A-Punch.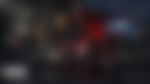 ADVERTISEMENT
Article continues below this ad
Other than that, Vanguard incentivizes players for Headshot kills more than any other Call of Duty Zombie title. Plus, unlike last year's Exfil, this year players can only leave the mode through a portal that spawns anywhere near the hub. Currently, Der Anfang doesn't have a lot of content to offer players. However, with time and development, this Zombies mode could be one of the best in franchise history.
WATCH THIS STORY- Call of Duty: Warzone vs Fortnite: Which Is the Better Battle Royale Game?