Call of Duty Warzone Are You Watching? Valorant Bans NA's 8th Ranked Player for Cheating
Published 01/28/2021, 12:19 PM EST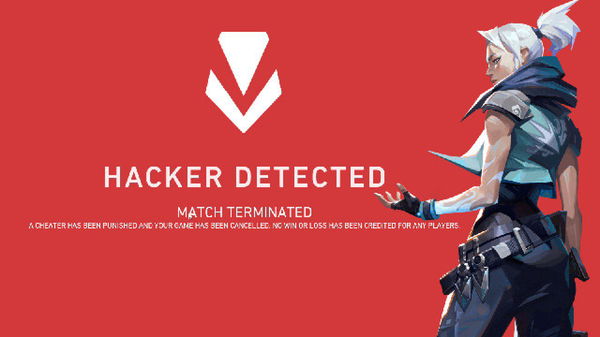 ---
---
Vanguard recently proved why it is currently one of the best anti-cheat systems out there, as it banned a high-ranking pro for cheating in a Valorant scrim. The presence of hackers and cheaters has plagued nearly every multiplayer title out there, and Valorant is no exception. However, the situation in this tactical FPS title seems to be far better than what players face in other multiplayer titles, for instance, Call of Duty Warzone.
ADVERTISEMENT
Article continues below this ad
The incident in question occurred recently during an online practice match or scrim. During the match featuring Dignitas Female, Vanguard detected a cheater in the opposition team. Now, the element of surprise came in when everyone found out that the cheater was actually a high-ranking player.
The player who goes by the gamer tag ReFleckFPS, was a rank #8 placeholder in the North American competitive Valorant scene at the time. Subsequently, ReFleckFPS has deactivated all his social media handles.
ADVERTISEMENT
Article continues below this ad
In a Valorant scrim vs. the Female Dignitas lineup, a cheater was caught by Vanguard live. The player known as ReFleck has since deleted all social media. pic.twitter.com/grnO5erhGt

— Jake Lucky (@JakeSucky) January 27, 2021
Further reading: Hitman 3 Already Has an Interesting Mod Just Days After Launch
Valorant proves that its anti-cheat system is not playing around
Soon after the incident, a member of the Dignitas Female roster, Showliana, posted a tweet with the in-game message from Vanguard.
ReFleckFPS has 173 wins, which placed the player among the top 2.3 percent of all players in the NA region. Moreover, the player was in the top two percent in terms of kills and in the top 1.6 percent in terms of headshots.
In addition to this, he has been the top fragger in his team in a majority of his matches in competitive. Yes, this does bring the question of whether he has claimed these stats with his own skill, or there was cheating involved.
ADVERTISEMENT
Article continues below this ad
If the latter is true, then Vanguard should work better in order to weed out other cheaters passing off as high-ranking players, if any.
Call of Duty Warzone should learn from Vanguard
Popular eSports journalist Jake Lucky posted about this news on his Twitter handle. However, he wrote a more interesting tweet that will resonate with the CoD community as a reply to his previous post, saying "Warzone players mindblown how it's possible to have a working anti cheat."
ADVERTISEMENT
Article continues below this ad
Not to point fingers, but Warzone players have indeed been infuriated at how ineffective the studio has been about curbing the volume of hackers in the game. Players have been complaining about the issue since the game's release last year, but the situation does not seem to get any better.