Call Of Duty Warzone: Best Controller Settings for PS4 and Xbox One
Published 07/19/2020, 8:01 AM EDT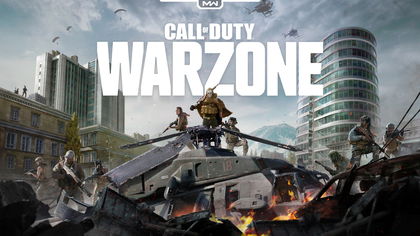 ---
---
Call of Duty Warzone is now one of the most played BR games in the world. It has over 50 million players and that number keeps growing. Infinity Ward's constant efforts to improve the game, quickly addressing the complaints, and adding new game modes are the reasons why the game is so well-received. The game has complete cross-play across all platforms, so you can team up with your PC buddies if you're using a console.
ADVERTISEMENT
Article continues below this ad
Obviously, this makes life difficult since controller players have aim-assist whereas keyboard and mouse users have the mobility advantage. So if you're using a controller, here are some of the best settings that can be applied to get you ready for your next match.
General and Graphics Settings in Call of Duty Warzone
ADVERTISEMENT
Article continues below this ad
Popular YouTuber Aydan sets his minimap shape to a square which gives you around an extra 30% of the viewing area; extremely crucial for good Warzone gameplay.
As for audio, he prefers to use boost high. You can also use boost low for the same.
Controller Settings for PS4
Aydan uses the Tactical Flipped mode wherein he uses R3 to crouch and crawl and R3+X to cancel. This setting means you shoot with L1 and R1 and throw utilities with L2 and R2.
Up next is Deadzone. It is recommended that you keep your Deadzone to as low as 0.05. The lower you go, the more sensitive your L2 and R2 sticks become. If you want to jump and shoot at the same time, Aydan recommends using the Stick and move flipped. Test the settings by going lower, slowly, to see which suits you best.
When it comes to stick sensitivity, the streamer recommends keeping it to 7 or 6, which is his personal preference. This helps you move around quickly in the fast-paced environment of Warzone. He also recommends keeping the ADS sensitivity below 1 so it is in-line with your stick sensitivity. This will help you track enemies better.
Keeping the aim-assist to standard is recommended by most players. Now comes the important part; use/reload behavior. Aydan recommends using contextual tapping. You can tap to instantly pick up items while hovering.
Slide behavior is also recommended by Aydan to be kept at tap. This will help you slide cancel whenever necessary. He also recommends using the Automatic Tactical Sprinting mode on.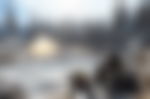 Controller settings for Xbox One
ADVERTISEMENT
Article continues below this ad
YouTuber BennyCentral recommends using the Tactical mode, which will switch your melee and crouch buttons. This means you will never have to take your thumb off your thumbstick.
Benny recommends keeping the vertical and horizontal stick sensitivity to 4 to scan your environment quickly. The ADS sensitivity is recommended to be below 1.
Even for the Xbox controller, the standard aim-assist seems to work best. Contextual tap is also favored here in Use/Reload behavior. This will also help you to interact with items, objects, or vehicles faster. BennyCentral also prefers keeping his automatic sprinting disabled. He also has a few tips for audio settings, which you can check out here:
ADVERTISEMENT
Article continues below this ad
These settings will help you get a competitive edge if you're playing with a controller. Try these out and see if they work for you.