Call of Duty Warzone and Mobile Collaborate to Give Three Epic Operators to Mobile Players
Published 04/24/2021, 6:44 AM EDT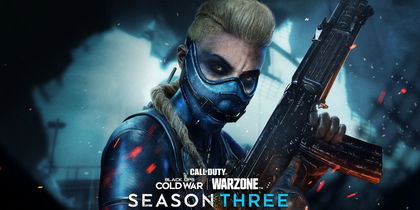 ---
---
Call of Duty Warzone finally has a new map after the nuke event destroyed the 2021 version of Verdansk. It has now returned to its 1980s form, which comprises lesser buildings and several new POIs.
ADVERTISEMENT
Article continues below this ad
While many players are enjoying Verdansk '84, others have complained about the lack of innovation by the developers. Apparently, the latter faction of fans wanted an entirely new battleground with no trace of the previous map.
Amidst all the drama, Activision has announced a brand-new event for Call of Duty mobile players. It is to celebrate the latest Verdansk'84 map in Warzone, and will give an exciting award to the participants.
ADVERTISEMENT
Article continues below this ad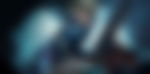 Play Warzone to get an epic soldier in Call of Duty Mobile
The brand-new event named Radioactive Agent Redemption is currently live in Call of Duty Mobile, and will end on May 4. It is offering three epic soldiers that include Hazmat Bomber, Soap- Hazmat, and T.E.D.D.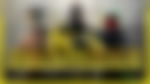 Getting one of these soldiers is a lot easier than it seems. You simply need to link your official Call of Duty account to Call of Duty Mobile. Thereafter, you must play a game in Warzone with the same account.
Upon following these steps, you will receive an exchange token in the CODM mailbox within 72 hours. This token is all you need to avail the desired epic soldier.
Many CODM players might not have a Call of Duty account yet, and this is certainly the right time to make it. Visit the official Call of Duty website, and register for an account. Then, go to the social settings option in the game and hit the 'Call of Duty' button. Entering your login details through this window will link both the accounts.
Players who link their accounts for the first time also receive the Ghost-Stealth Operator as a reward.
The collaboration between two of the most profitable Call of Duty games is definitely a delight for the fans. This is a great incentive for mobile players to test their skills in Warzone.
Activision might release Warzone's mobile version soon
ADVERTISEMENT
Article continues below this ad
The demands of a mobile version of Warzone have been floating around for a time now. Even though the mobile game already has a Battle Royale mode, it hardly matches the intensity and fast-paced action that Warzone offers.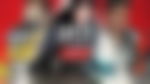 Apex Legends has already announced that it will soon release a mobile version of the popular Battle Royale title. Hence, it wouldn't be a surprise if Activision takes a similar step in the near future.
ADVERTISEMENT
Article continues below this ad