Call of Duty: Warzone Community Finds an Out-of-Bounds Section Which Doesn't Kill Players
Published 07/05/2021, 12:23 PM EDT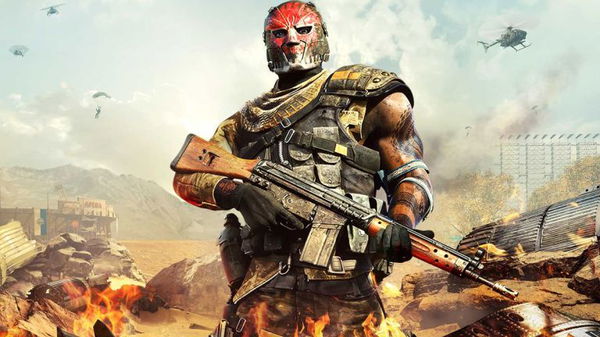 ---
---
Call of Duty: Warzone has a massive player base. The game's community include many of the franchise's fanatics and other Battle Royale enthusiasts. With such a large fanbase, it's quite obvious why Activision continue to roll out new stuff for it all time. Along with that, these players also continue to amaze other fanbases by finding new bugs, exploits and secrets almost every day.
ADVERTISEMENT
Article continues below this ad
Recently, the community found another interesting trick in Verdansk that has been hiding in plain sight. Following the patch that fixed the massive out-of-bounds issue which surfaced earlier this year, it seems like the players have found another location that doesn't kill them.
ADVERTISEMENT
Article continues below this ad
Call of Duty Warzone community finds new out-of-bounds section which doesn't kill players
In a recent Reddit post on r/CODWarzone, a user posted a query about the out-of-bounds section in the game. The section involved a small cove lying between Park and Port. The entire section on the south side of Verdansk is an out-of-bounds area. So, it's safe to assume that this cove would also be an out-of-bounds section. But that's not the case.
Call of Duty: Warzone doesn't have any swimming mechanics like Blackout. Players can't traverse over any water bodies in the game, so it's impossible to travel between this section in Verdansk. But the community tested the cove out and they found out that they can move across it. Other than that, it was also revealed that they won't die even if they stayed out for way too long. How to travel between this section?
ADVERTISEMENT
Article continues below this ad
On the comments of the Reddit post, players revealed that they can't obviously swim across this out-of-bounds section. But, players noted that they can parachute from one end to the other. Additionally, while moving across it, players won't notice any countdown that denote the time they have before they die from staying in the section.
This error can have a lot of uses for players in the game. Players can travel across this section if they get cornered by a squad, because most enemies wouldn't follow them as they would think that it's out-of-bounds.
The developers at Raven Software will most probably patch this error soon. It's hilarious to see the Call of Duty: Warzone community find new ways to stay alive or kill enemies that even the developers wouldn't have known about, and it seems like this would continue for a long time.
ADVERTISEMENT
Article continues below this ad
WATCH THIS STORY- Call of Duty: Warzone vs Fortnite: Which Is the Better Battle Royale Game
Trending Stories