Call of Duty: Warzone Community Laments at the Lack of Powerful Ground Loot in Verdansk
Published 08/16/2021, 7:41 AM EDT
---
---
For the past few months, the Call of Duty: Warzone community has had a torrid time. The game has a lot of issues with hackers and cheaters staring down from the top of the list. The situation has become so problematic that many players have even quit playing it to switch to other Battle Royale titles. Thi includes Respawn's Apex Legends and the highly popular Fortnite from Epic Games.
ADVERTISEMENT
Article continues below this ad
One of the more underrated problems in the title currently is the looting situation. In Solos, players have demanded with the developers to lower the cost of items in the shop to encourage them to fight rather than loot. With such exorbitant amounts for loadout Drops and many more, players have had to spend a lot of time looting buildings. However, fans also have another issue with the regards to Verdansk's ground loot.
ADVERTISEMENT
Article continues below this ad
Season 5 of Call of Duty: Warzone has poor ground loot
Season 5 arrived with a lot of pomp for Call of Duty titles like Warzone and Black Ops Cold War. The developers have added some new weapons for players to use in Verdansk like the EM2 Assault Rifle and the TEC-9 SMG. However, other than that, there aren't any massive changes for players to experience in the game. Along with that, the situation with the ground loot has caused more players to rage at the developers at Raven Software.
In Season 4, players had a great time with the ground loot having better items for them to choose. However, that situation has worsened with the release of Season 5, as it seems like the loot has again become poor. Players won't find any weapons that give them any chance against players using loadout weapons at all. This causes players to die quite easily at the start.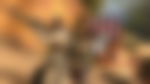 The community hates the change
ADVERTISEMENT
Article continues below this ad
In a recent Reddit post on r/CODWarzone, the community went ballistic on the developers about their decision to scale back ground loot. Many players complained that they can't put up a fight by using these weapons. The loot has become so horrible that players would do anything to not use them on the streets of Verdansk.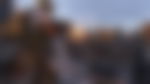 Many Warzone players also blasted the developers for changing a good thing about the previous season. Even with all the rampant cheating in Verdansk, players thought that they had a chance even with ground loot. But with Season 5, it seems like the community has given up trying to ask solutions for the developers for problems like these.
ADVERTISEMENT
Article continues below this ad
It remains to be seen if the strength of weapons in ground loot will change soon in the popular Call of Duty title. However, many fans believe that the developers have handled the game poorly, and it's a shame that players have to endure a damaged product like this.
Trending Stories