Call of Duty: Warzone Community Roasts Cheater for Being Terrible Despite Using Hacks
Published 08/31/2021, 7:38 AM EDT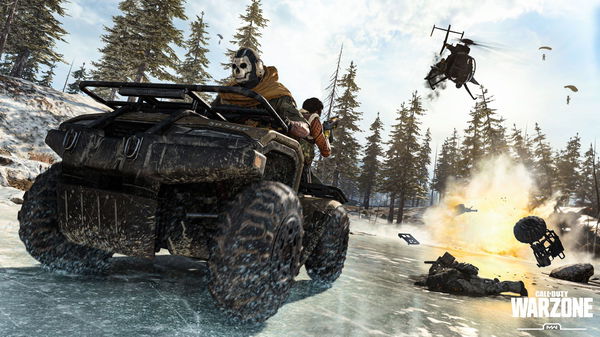 ---
---
For the past few months, Call of Duty: Warzone has fallen into trouble. The game has been mired in a lot of controversy regarding its gameplay and other issues. This includes the power imbalance between weapons, lack of content, overpowered items like perks, and many more. This has caused a massive drop in player enjoyment during the experience in Verdansk.
ADVERTISEMENT
Article continues below this ad
However, many players will agree that the game's biggest problem involves cheating. For the longest of times, players can easily find hackers and cheaters in different lobbies of the popular Battle Royale title. They can easily decimate enemies using cheats like aimbot and these hacks have measures to prevent them from receiving a ban. However, one cheater has had a tough time playing the game, even with these hacks, and the community can't stop laughing about it.
ADVERTISEMENT
Article continues below this ad
Meet the world's worst Call of Duty: Warzone cheater
A post on r/CODWarzone has recently become quite popular on the game's forums. The post includes a clip showcasing a spectator view of a hacker in Verdansk using a sniper. For the entirety of the clip, players can notice the Warzone hacker moving the crosshair quite aggressively. This proved that the player in question was definitely using hacks like aimbot. However, instead of dominating, the community noticed the player making a fool of himself at trying to kill enemies in different ranges. It almost looked like the cheater needed more help than this to just have a kill.
ADVERTISEMENT
Article continues below this ad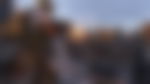 Can't even buy a kill
The Call of Duty community couldn't believe what they saw with the hacker's attempts to kill enemies. The clip included the cheater trying to shoot enemies on rooftops and Gulag returnees in the sky. He couldn't even score a kill before he somehow killed one standing 20 feet in front of him. However, his kill was rather short-lived as a jeep steamrolled him to death. To make matters worse, the jeep later came back to finish off the kill, and hence ending a rather dismal outing from the hacker.
ADVERTISEMENT
Article continues below this ad
It's very hilarious to see players who have no idea what to do in a game, even with some brilliant cheats at their disposal. However, the community knows that hackers can decimate them if they know what they are doing with, and they hope that the developers can fix that with the upcoming anti-cheat for the game.
WATCH THIS STORY- Call of Duty: Warzone vs Fortnite: Which Is the Better Battle Royale Game?
Trending Stories