Call of Duty Warzone: CouRage Appreciates Raven Software For Banning Hacker on TimTheTatman's Stream
Published 05/14/2021, 6:20 AM EDT

---
---
Call of Duty Warzone became one of the most popular games in the world within just 13 months of release. This was primarily because of the classic Battle Royale experience it provides, and a plethora of popular content creators who actively play and promote the game.
ADVERTISEMENT
Article continues below this ad
Having said that, hackers have been a prominent issue in Warzone lately. In the absence of an effective anti-cheat, the amount of hackers in the community has been surprisingly high. So much so that big names like Vikkstar had to quit the game because of this.
Following millions of complaints by casual players as well as popular creators like Dr Disrespect and Nickmercs, it seems like Raven Software and Activision have finally turned their attention towards hackers in Warzone.
ADVERTISEMENT
Article continues below this ad Call of Duty Warzone hacker faces instant ban on TimTheTatman's stream
It all started when Cloakzy, TimTheTatman, and CouRage teamed up for some games on Verdansk'84. As usual, the trio started facing hackers and cheaters, who were deliberately ruining their experience in front of hundreds of thousands of viewers.
CouRage even complained about the same in a tweet:
Hey @Activision @RavenSoftware

I think it would be extremely beneficial to have someone watch our livestreams and ban blatant cheaters on the spot.

Currently, there are two cheaters joining our lobbies and ruining our Warzone experience with about 150,000 live viewers watching

— Jack "CouRage" Dunlop (@CouRageJD) May 13, 2021
To everyone's surprise, the developers actually banned a hacker while CouRage, Cloakzy, and TimTheTatman were spectating them:
Naturally, the star-studded trio screamed in joy, and celebrated the 'win' over the hacker.
From the looks of it, this was one of the best moments in CouRage's streaming career. Even after hours of the ban, he was smiling about the incident and appreciated Raven Software and Activision for it:
I still can't believe we got that hacker banned live today.

What a fucking awesome moment. Still smiling about it.

— Jack "CouRage" Dunlop (@CouRageJD) May 14, 2021
How important is an effective anti-cheat software?
Unlike other Battle Royale titles like Apex Legends and Fortnite, Call of Duty Warzone doesn't have an effective anti-cheat software. To make things worse, the developers had largely ignored the players when they first started to complain about it.
ADVERTISEMENT
Article continues below this ad
Now that Warzone is losing a significant portion of its user-base owing to hackers, Raven Software and Activision have started taking strict action against them. They have initiated over three ban-waves up till now, and banned thousands of offensive accounts.
However, Warzone is a free-to-play game. This implies that even after facing a ban, a hacker can easily make a new account and return. Moreover, manual ban-waves also trouble legitimate players at times.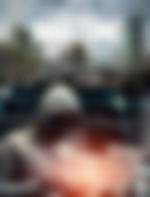 ADVERTISEMENT
Article continues below this ad
Hence, an anti-cheat software is the only solution to the hacker issue in Warzone, as they will face the consequences of their actions instantly. Considering the recent approach by the developers, it is safe to assume that we'll soon witness such a software for the game.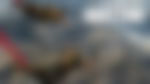 Trending Stories