Call of Duty Warzone: Courage Claims Cutscene Hints at New Map
Published 06/14/2020, 9:25 AM EDT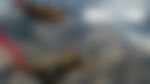 ---
---
Call Of Duty Modern Warfare and Warzone Season 4 released a few days ago. Mixed responses from fans and streamers have left us to believe that it was a little below expectations. Popular streamers like DrDisrespect, CouRage, everyone spoke their mind. Perhaps, what we expected from Activision and Infinity Ward was a bit too much.
ADVERTISEMENT
Article continues below this ad
Warzone perhaps received the better end of the deal with this patch as it has a few new things to show for it. Modern Warfare, however, received criticism with Season 4.
CouRage was recently looking through the game files of Warzone and found something intriguing. He discovered the possibility of Warzone getting a new map as well as new weaponry.
ADVERTISEMENT
Article continues below this ad
CouRage stumbles upon new Call Of Duty Warzone map
"We are in Verdansk right now. And now, in this trailer, they lock on to Urzikstan."
The trailer video is from a Season 4 cut scene; thus, it intrigues us more. Rumors have been flying around that there will be an influx from all directions. Warzone players have discussed this possibility for quite some time now.
Infinity Ward and Activision want people to be positively hooked on to the game. They want it to be fresh; thus, this theory seems plausible. Aided only by the cut scene with the character "locking in" at the location.
ADVERTISEMENT
Article continues below this ad
Read more – Drake Allows Twitch Streamer To Play His Music
"A lot of people think that this (Urzikstan) is the future of Warzone."
We also saw that CouRage was rocking a minigun. For Warzone enthusiasts, we know what that means, and how entertaining it could be. While CouRage wrapped the video up with another Warzone victory, he left us with an important question. If the developers are planning a new map, perhaps for the next season, what can they expect from it?
ADVERTISEMENT
Article continues below this ad
Perhaps they are holding out on some of the new content for the next season. The best we can do right now is focus on what we have in Season 4 and patiently wait for season 5.