Call of Duty Warzone: Developers Introduce New Content for Vehicles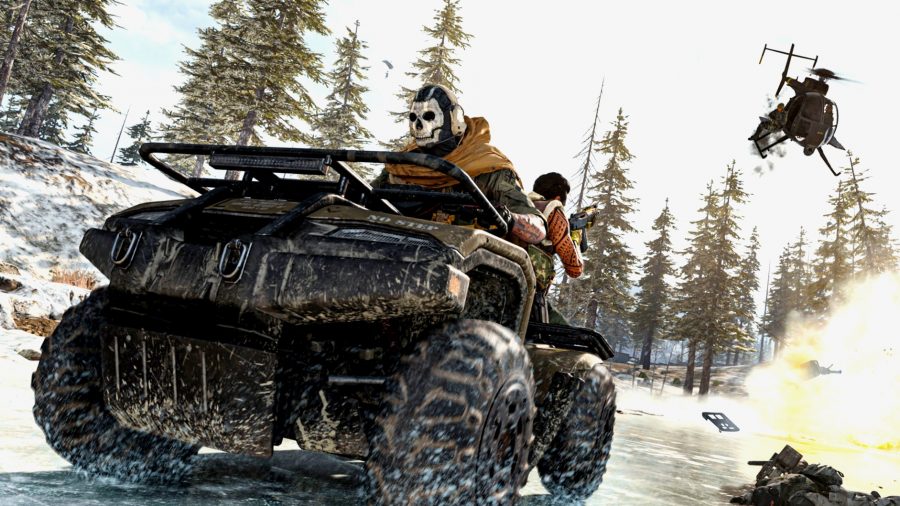 Activision knows how to keep its fanbase happy and interested by introducing new content periodically. Earlier this year, the developers introduced a Battle Royale mode for Call of Duty through Warzone, and it turned into a massive hit. Millions of users have taken to Call of Duty Warzone since its release. To be more precise, the title has reached more than 50 million players.
While that is resoundingly successful, but it also makes it that much difficult for the developers to maintain the numbers. More users equate to more diverse opinions and expectations.
True to any game, the title has its share of issues that frustrates some users. However, for the most part, users are happy with Warzone; it gives them an arcadey BR and something different to the rest of the titles in the genre.
Infinity Ward and Activision are not only working on resolving those issues but are also thinking up new ways of making the games interesting. Just today, they came with new content that will surely get players excited- skins for vehicles!
Call of Duty Warzone will feature vehicle skins
Vehicles are a big part of Call of Duty Warzone and they add to the fun quotient of the game, while also blowing the fuse off some users. But what could be cooler than to have different skins for them?
the best part is, the vehicle skins are not confined just to Warzone but are also available for Special Ops, or Ground War Multiplayer matches in Modern Warfare Season Three.
The game offers a variety of skins for five vehicles – the ATV, Tactical Rover, SUV, Cargo Truck, and Helicopter. You can read about it in more detail here.
There's a brand new way to show off in #CallofDuty #ModernWarfare Multiplayer, Special Ops, or #Warzone: Make a statement with Vehicle Skins.
📡 Here's how: https://t.co/2g5fLnFFK4 pic.twitter.com/GeKFiyebTU

— Activision (@Activision) April 13, 2020
Many users are concerned with the sheer number of hackers they come across in the game, and rightly so. However, the developers certainly are working hard towards eliminating them and there's no reason we cannot enjoy the new content while they do so.