Call of Duty Warzone: Fastest Time-to-Kill Weapon Classes
Published 01/29/2021, 10:58 AM EST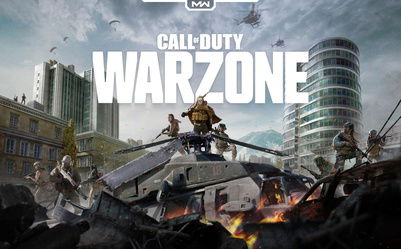 ---
---
Call of Duty Warzone, since its integration with Black Ops Cold War, has an extensive choice of weapons for its players. However, the treatment of the meta in the game seldom allows players the versatility of choice.
ADVERTISEMENT
Article continues below this ad
Therefore, even with over 30 weapons in the game, players are sticking with the ones that kill the best. We have the Mac-10, M16 and the Grau standing tall over the other weapons. Paired with a quick-scoping ACOG sight, the meta ARs are difficult to beat.
Nonetheless, in this article, we will discuss a few different weapons. These weapons with the right build have the fastest time-to-kill in the game. This feature alone gives them the edge to counter the meta weapons.
ADVERTISEMENT
Article continues below this ad
We think it is worthwhile to explore a game at its full capacity. Apart from the fact that this makes it more fun and experimental, there lies a reason to play the game beyond the usual try-hard grind. Below is a list of weapon classes with the best time-to-kill in the game.
ADVERTISEMENT
Article continues below this ad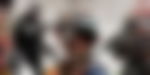 Fastest TTK weapon classes in Call of Duty Warzone
AS VAL– It is the fastest killing gun across most ranges in Warzone. However, it has a very small magazine and therefore is only viable in close range combat. Pair it with a sniper for the best results.


Gunsmith: Barrel-VLK 200mm OSA, Stock- VLK Strelok, Underbarrel- Ranger Foregrip, Ammunition- 30 Round Mag, and Rear Grip- Rubberized Grip Tape.
FFAR– Another weapon with insane time to kill stats. Best to pair with a sniper.
Gunsmith: Muzzle- Agency Suppressor, Barrel- 19.5″ Task Force, Stock- SAS Combat Stock, Underbarrel- Bruiser Grip, and Ammunition- Salvo 50 Rnd Fast Mag.
CR-56 AMAX– If you can control that recoil, this gun kills in no time. Pair it with an SMG to get out of those tight scenarios.
Gunsmith: Muzzle- Monolithic Suppressor, Barrel- XRK Zodiac S440, Optic- VLK 3x Optic, Underbarrel- Commando Foregrip, and Ammunition- 45 Round Mags.
Fennec– We cannot write about the fastest killing weapons without including the Fennec. This SMG beams at close ranges and probably kills faster than anything in Warzone.


Gunsmith: Barrel- ZLR 18″ Deadfall, Underbarrel- Merc Foregrip, Ammunition- 40 Round Drum Mags, Rear Grip- Stippled Grip Tape, and Perk- Sleight of Hand.
ADVERTISEMENT
Article continues below this ad
Give these weapon classes a try, and we think it will be a major relief to go beyond the usual meta in the game. Let us know in the comments what other weapons can counter the current meta in Warzone.