Call Of Duty Warzone Gives In To Public Demand
Published 04/16/2020, 5:58 AM EDT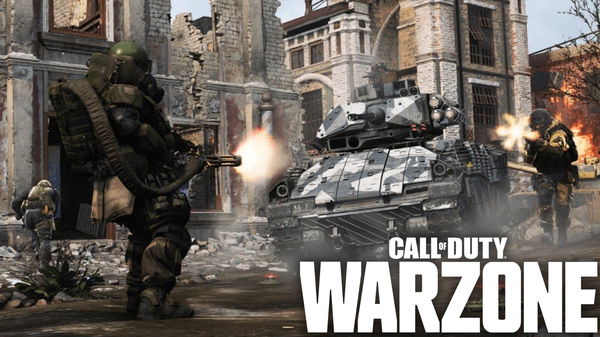 ---
---
Call Of Duty Warzone saw a slight tweak when Infinity Ward decided to remove trios from their playlist. After this move, quads started in the playlist. This move turned out to be somewhat controversial as the gaming community didn't take it too well. The increasing dissatisfaction amongst players forced their hand to bring back trios in the game. On 14th April, the patch notes confirmed the following, "Adding "Scopes and Scatter Guns" BR Trios playlist – Snipers and Shotguns only (Replaces regular BR Trios)." The tweet made on 16th April, gave us some respite.

ADVERTISEMENT
Article continues below this ad
We hear you loud and clear! We'll be doing a playlist update tomorrow night, Thursday, April 16th at 11PM PST that brings BR Trios back to #Warzone.

— Infinity Ward (@InfinityWard) April 16, 2020
ADVERTISEMENT
Article continues below this ad
So trios were replaced by the sniper and scatter mode – only featuring two types of guns. The gaming community did not take this well. Firstly, replacing an entire BR format with a mere excuse was not done. Secondly, Warzone is possibly one of the most popular BR's right now, and obviously, the fans did not like it. The backlash was staggering as every social media platform boomed with this debate.
Trios To Be Added Again On Public Demand In Call Of Duty   
ADVERTISEMENT
Article continues below this ad
Public demand is a strong motivator – ultimately, the game is built for the players, and if they want a change, the developers make it happen. In this case, the developers changed something, and the players were unhappy, despite the number of cheaters in the game. Truth is Call Of Duty games give us a realistic feel, and its popularity is definitely justified. The fact remains until Infinity Ward starts listening to fans concerning Modern Warfare and Warzone, players will stay unhappy.
Read more about the new vehicles added in Call Of Duty.
What Do The Gamers Want Now? 
ADVERTISEMENT
Article continues below this ad
First and foremost, we want Infinity Ward to stop changing the playlist on a whim every other day. It feels that in their search for "what's best for the game," they forgot "what's best for the people who play that game." Currently, the gaming community united together to request Infinity Ward to bring duos in the playlist. However, that seems to be a long shot. They have definitely helped us by banning 70 thousand cheaters so far, that being said, they have also made us unhappy with these changes.
The recent tweet does confirm that they have heard us 'loud and clear' and that BR Trios will make a comeback from 16th April.
Trending Stories