Call of Duty Warzone Guide to Find All the Easter Eggs With Blueprints as Rewards
Published 04/04/2021, 6:29 AM EDT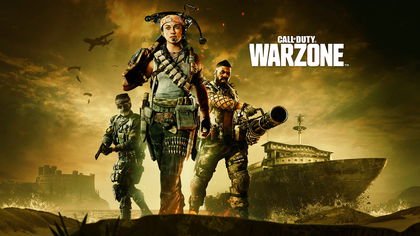 ---
---
Call of Duty recently introduced a brand new event to celebrate the Easter festivities. The event will allow players to get different blueprint rewards on Call of Duty Warzone, Black Ops Cold War and Modern Warfare. Most of these blueprints were not part of the game for a while after their contraband missions got removed. So this event might be the last chance for players to get them.
ADVERTISEMENT
Article continues below this ad
Blueprints as part of the Easter Egg event in Call of Duty Warzone
Players can get seven different blueprints as part of the event in Call of Duty Warzone and Modern Warfare. Black Ops Cold War only has one blueprint, which is the Red Room as a reward. The other blueprints of the event include Bay of Pigs, Engima, Firebrand, Mud Drauber, Karbonite, and Fluid Dynamics.
ADVERTISEMENT
Article continues below this ad
'
In order to get these rewards, they will have to find Easter Egg baskets in Verdansk, There is no fixed location for any of these baskets, but most of them are near loot containers, so it shouldn't be that hard to find. Players can also find these baskets with the help of a sound they emit if a player comes near it.
How to complete the Holiday Contract mission
ADVERTISEMENT
Article continues below this ad
Once they find this basket, they can open it and get an Easter Egg. There will also be other items present in it, such as guns and ammo, just like a loot container. If a player takes the Easter Egg, it starts a new contract for the players to take part in. The contract will then give the fans a location to reach for calling a contraband deposit helicopter. They will have to be quick, as there will be a timer for them to reach this location.
Once the player reaches the location, they can call in for the contraband deposit helicopter. They can then deposit the contraband after the helicopter arrives and complete the mission. They will then get $5000 as a cash reward and a new blueprint for them to use. However, fans can't select a particular blueprint and they will have to suffice with the blueprint shown in the egg's rewards.
This is a very cool way for fans to get all the rewards they missed out on in Warzone. Activision has released no details about the end of the event, but fans need to be quick if they want to find all the blueprints before it might end sometime soon.
ADVERTISEMENT
Article continues below this ad