Call of Duty Warzone Has a Massive Reticle Problem That Is Breaking the Game
Published 04/04/2021, 11:01 AM EDT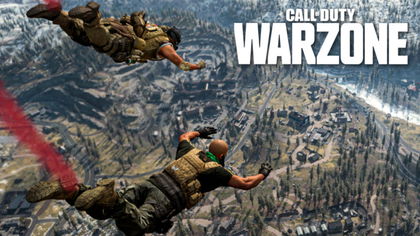 ---
---
Every fan in the Call of Duty Warzone community has a bone or two to pick with the game. Some hate the game's rampant cheating problem because of the lack of an anti-cheat, while others aren't too happy with its various overpowered weapons such as the AUG, FFAR, AMAX, MAC-10. But most of all, players have complained about the game's countless bugs and glitches.
ADVERTISEMENT
Article continues below this ad
Many fans have talked about glitches ruining their experience of playing the game because it has become a recurring problem. Even if a glitch is fixed after countless requests from the players, another one pops up to replace it and players have to wait patiently all over again for the developer to fix it. This cycle hasn't stopped for a while, and the latest issue involves a particular reticle.
ADVERTISEMENT
Article continues below this ad
The Bullseye reticle is breaking Call of Duty Warzone
A reticle bug that has popped up in the game is infuriating a lot of players these days. Any player who equips this reticle on any type of weapon will face massive frame rate issues. The frame rate drops so low that it makes the game unplayable. The reticle causing these problems is the Bullseye Optic reticle.
The Bullseye optic reticle is one of the recent additions in Warzone after Activision integrated the game with Call of Duty Black Ops Cold War. The reticle was added as a reward for Tier 88 in the Black Ops Cold War Season 1 Battle Pass. Players never had the issue when it was first introduced, so they presume that the recent Season 2 Reloaded update might have caused it.
ADVERTISEMENT
Article continues below this ad
How players found the bug
Reddit user u/eggybread_ recently posted a clip of him facing a massive frame drop. The problem cropped up after he tried to use the Tundra with the Bullseye optic reticle while parachuting. Fans could see the player's frame rate tumbling severely after he tried to use the gun while dropping in. The game had so much lag that it inhibited the player from opening his parachute, which led to him falling to his death.
Soon enough, the community zeroed in on the problem's cause, which was the Bullseye optic reticle after players faced the same issue with other weapons as well. So far, Activision hasn't addressed the bug, but we can expect fans to attract the developers' eyeballs on this soon enough.
ADVERTISEMENT
Article continues below this ad