Call of Duty Warzone: How Aim Assist Bridges the Gap Between Console and PC Players
Published 03/24/2021, 12:45 PM EDT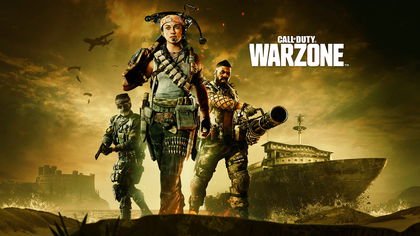 ---
---
In shooter games, the Controller vs Keyboard and Mouse argument is one of the most heatedly debated discussions. While some games are better suited for controller and console players, others are much better for players using Keyboard and mouse. In the case of Call of Duty games, both sets of players can make an argument of the opposing group having advantages. To combat these issues, developers provide aim assist for all players to help them get a much better aim and remove any disparity. This feature is also available in Call of Duty Warzone with different settings that players can choose.
ADVERTISEMENT
Article continues below this ad
ADVERTISEMENT
Article continues below this ad
Call of Duty Warzone aim assist options
Warzone's aim assist is drastically different from that of the franchise's multiplayer games like Black Ops Cold War and Modern Warfare. The movements and engagements differ greatly from the multiplayer version, so it makes sense that the games also have different aim assist settings. Players can disable the aim assist if they want. But players who wish to use the aim assist have 3 different options to choose from.
In the standard aim assist, there are two fundamental characteristics called the Aim Assist Slowdown and the Aim Assist Rotation. The Slowdown feature decreases the player's sensitivity when the crosshair moves closer to the target, helping in stabilizing the aim over it.
The Rotation feature pivots the player's crosshair towards a target if they are moving in any direction while shooting. This feature only works in close combat and it doesn't have a large impact like the Slowdown feature. Note that aim assist doesn't have any effect over 200 metres.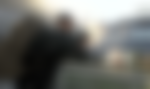 Precision and Focusing aim assist
ADVERTISEMENT
Article continues below this ad
With Focusing and Precision aim assist, players don't receive any kinds of Rotational Aim Assist. But the Slowdown effect is much stronger than the standard aim assists. The range values for Focusing and Precision aim assists are also capped at 200 metres, just like the standard option.
The slowdown effect in Focus and Precision aim assist kicks in when the player's aim is closer to the target. But with precision aim assist, players also receive an additional slowdown effect when they narrowly miss targets.
The lack of Rotational aim assist gives players a disadvantage in close quarter combat. But the strong Slowdown effect allows them to aim from long distance easily, compared to the standard aim assist. So depending upon the style of play, players can choose to either use standard or Focus and Precision aim assist. Players can always try out all three of these features and stick to whichever option they feel most comfortable using.
ADVERTISEMENT
Article continues below this ad