Call of Duty: Warzone- How to Unlock the New AMP63 Pistol; Best Loadout to Challenge ARs and SMGs
Published 06/02/2021, 12:20 PM CDT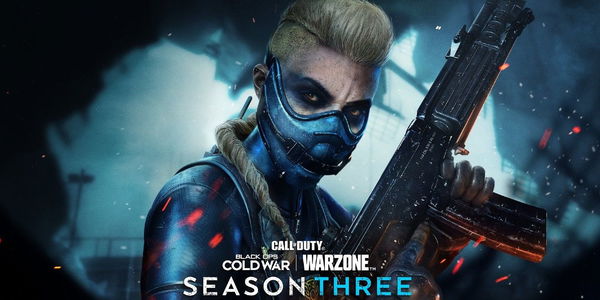 ---
---
Raven Software recently added another secondary weapon to Call of Duty: Warzone. With the arrival of the new AMP63, players have serious questions about the new secondary meta of the game. Players are curious to know if the AMP is good enough to be their go-to pistol in the game.
ADVERTISEMENT
Article continues below this ad
Fortunately, with the right loadout and the class setup, the new pistol can prove to be even better than some primary weapons. Coupled with the right primary weapon, players can wreak havoc in Verdansk'84. In fact, it can prove to be a must-have weapon in close-range fights as well as some mid-range fights.
How to unlock the AMP63 in Call of Duty: Warzone?
ADVERTISEMENT
Article continues below this ad
To try everything the AMP has to offer, one must first unlock the weapon. Unfortunately, unlocking the new secondary is not an easy task. In fact, players need to get 5 pistol kills in 20 different games of Call of Duty: Warzone to unlock the new pistol. Naturally, this can get pretty draining, considering pistols aren't the most efficient weapons.
The easiest way to unlock the pistol would be to grind it out in plunder. The Diamatti is currently the best pistol in Warzone. Its Akimbo attachment makes the gun really nasty to play with. Therefore, even though it would still be hard, players can still unlock the AMP63 using this trick.
WATCH THIS STORY: Call of Duty: Warzone vs. Fortnite- Which is the Better Battle Royale Game
Best class setup and build for the AMP63
Unlike most pistols in Call of Duty Warzone, the AMP63 doesn't work well with the Akimbo attachment. Instead, the full-auto pistol works much better when players use it single-wield. Being a secondary weapon, the pistol already has a quick ADS time as well as a fast draw. Therefore, the attachments majorly focus on mobility and accuracy.
ADVERTISEMENT
Article continues below this ad
To begin with, players can use the Sound Suppressor as the muzzle. Moving on to the barrel, the best one to use on the AMP63 is the 7.2″ Task Force. Other attachments include the SOF Target Designator laser and the Serpent Wrap grip. One of the most important attachments for the pistol would be the SATANAG 25 Round magazine.
The pistol goes best with the Ghost and Tracker perk because it gives players the ability to sneak up and rush opponents. The agile movement allows players to strafe much better against SMG and AR players. Ultimately, the AMP63 has the ability to be the best secondary weapon in Call of Duty Warzone right now.
ADVERTISEMENT
Article continues below this ad
ALSO READ: Call of Duty: Warzone- Does the Battle Royale Have a Future in the Competitive Scene?