Call Of Duty Warzone: Infinity Ward Patches Fan-Favorite Gun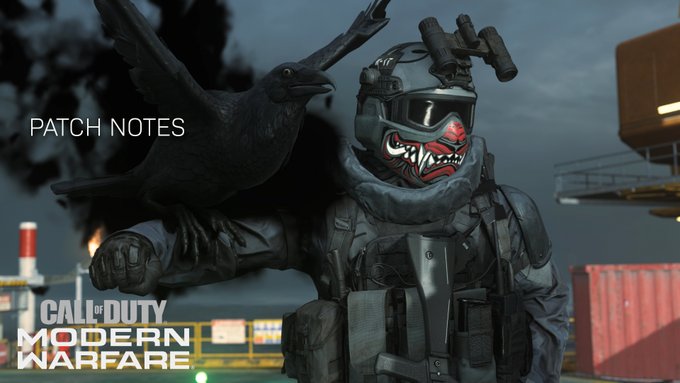 Twitter
Call of Duty Warzone has been full of glitches ever since the launch of season 5, which brought in a number of additions to the game. Players dropped in Verdansk with great anticipation but were disappointed by the major flaws.
First, it was Bruen. Mk9 Bruen was the newest meta in season 5 given its capability to kill in an efficient and ridiculous fashion. Two taps, above the torso, on full armored enemies, were enough to kill. Add to that the magazine size and the Bruen was shredding people left, right, and center in Verdansk.
Furthermore, there was a gun glitch that made players appear like boxes. Thankfully, Infinity Ward fixed it last week.
Not too long before players had realized there was another exploit in the game. The FR 5.56 under-barrel shotgun attachment was broken, which allowed players to kill with it from 20 yards with a single tap. However, players who preferred to play with it outnumbered those who complained about it.
Here is a look at popular YouTuber Nickmercs enjoying the exploit.
[youtube https://www.youtube.com/watch?v=nQiEf9jqfzQ]
Season 5 of Warzone gradually turned from the best season to the worst one yet. Furthermore, there were other exploits in the game that needed to be fixed, such as location-based and map exploits. Infinity Ward today announced that it had released a midseason patch.
A patch has gone live across all platforms! This resolves the issue with the FR 5.56, but also includes other weapon balance adjustments and more. Click the link to see the full list of patch notes! https://t.co/F6ZlazOISK pic.twitter.com/fQasTbO4mf

— Infinity Ward (@InfinityWard) August 20, 2020
This new update has solved the existing glitches and exploits. Additionally, the devs also changed the High Alert perk in Modern Warfare.
Read More– Call of Duty Modern Warfare and Warzone: New Playlist Update is Live
Call Of Duty MW and Warzone Patch Notes- 20th August
GENERAL FIXES:
Warzone: 12-Gauge Deputy underbarrel shotgun:

Clamped close lethal damage
Fixed damage falloff for the FR 5.56 underbarrel shotgun

Bruen MK9:

Reduced upper torso damage
Base weapon – Increased recoil
60 Round Mag – Additional increased recoil

ISO:

Reduced movement penalty for drum mags
Increased base ADS movement speed

725 Sawed-Off Barrel:

Small increase to ADS time
Small decrease to movement speed
Reduced close lethal damage range

Fix for an exploit near the Prison in Warzone
Removing the VO from the High Alert perk