Call of Duty Warzone: Jack "CouRage" Dunlop Disappointed by the 'Pay-To-Win' Roze Skin
Published 03/27/2021, 4:54 AM EDT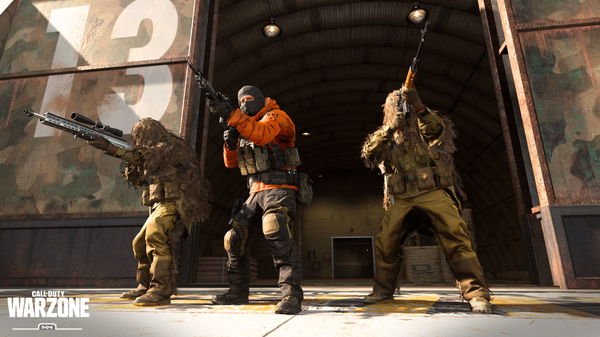 ---
---
Activision released its own Battle Royale title, Call of Duty Warzone, in 2020. Since the game is free-to-play, in-game micro-transactions are one of the biggest sources of revenue for the developers. Accordingly, Warzone offers a wide range of skins for operators and weapons.
ADVERTISEMENT
Article continues below this ad
The primary purpose of all these skins is to enhance the look of their owners, and they do not provide any tactical advantages.
Roze is one of the most popular operators in Call of Duty Warzone and was added in the game in Modern Warfare's Season Five. Since then, it has received several unique skins that were available by completing the respective Battle Passes.
ADVERTISEMENT
Article continues below this ad
However, Roze's Rook skin has been a bone of contention among the players for a long time now. Alongside casual players, content creators and pro players have also spoken against it. Most recently, Jack "CouRage" Dunlop opened up on Roze's Rook outfit. The YouTuber seems surprised by Activision's ignorance towards the community's backlash on the skin. Demands for changing/removing it have been floating around for months, but the developers are yet to respond on the matter.
It's actually mind blowing that the Roze skin in Warzone hasn't been addressed…

The dark shadows in the game make the skin invisible in most environments.

People have been calling for changes/removal of the skin for months but we get no response. Such a joke.

— Jack "CouRage" Dunlop (@CouRageJD) March 27, 2021
Is the Roze skin in Call of Duty Warzone actually pay-to-win?
Apparently, Roze's Rook outfit is entirely black and hardly reflects on surfaces owing to which it almost becomes invisible in dark places. To worsen the situation, Roze's eyes are also covered by black face paint.
Verdansk has a plethora of locations where players can easily hide and simply bait their enemies. Naturally, those flaunting Roze's Rook outfit heavily camp in dark areas, and infuriate others.
The debate around Roze being pay-to-win further escalated when it was used in the recently conducted Twitch Rivals tournament. It was a high-stakes event with a massive $250,000 prize pool, and trios of participants like Jordan "Huskerrs" Thomas used the skin to camp and win.
ADVERTISEMENT
Article continues below this ad
Such conflicts between players regarding micro-transactions are common in the gaming industry. Over the four years of its release, even Fortnite has accidentally added skins that provided unfair advantages to the owners. These include Boundless skins, Mystique, Frozen Love Ranger, Toy Trooper, and Breakpoint.
It is worth noting that Epic Games was quick to amend the aforementioned outfits as soon as players complained against them. In return, the developer handed out some free V-bucks to the buyers.
To say the least, Activision should follow a similar approach and address the glaring issues with the Roze skin.
ADVERTISEMENT
Article continues below this ad